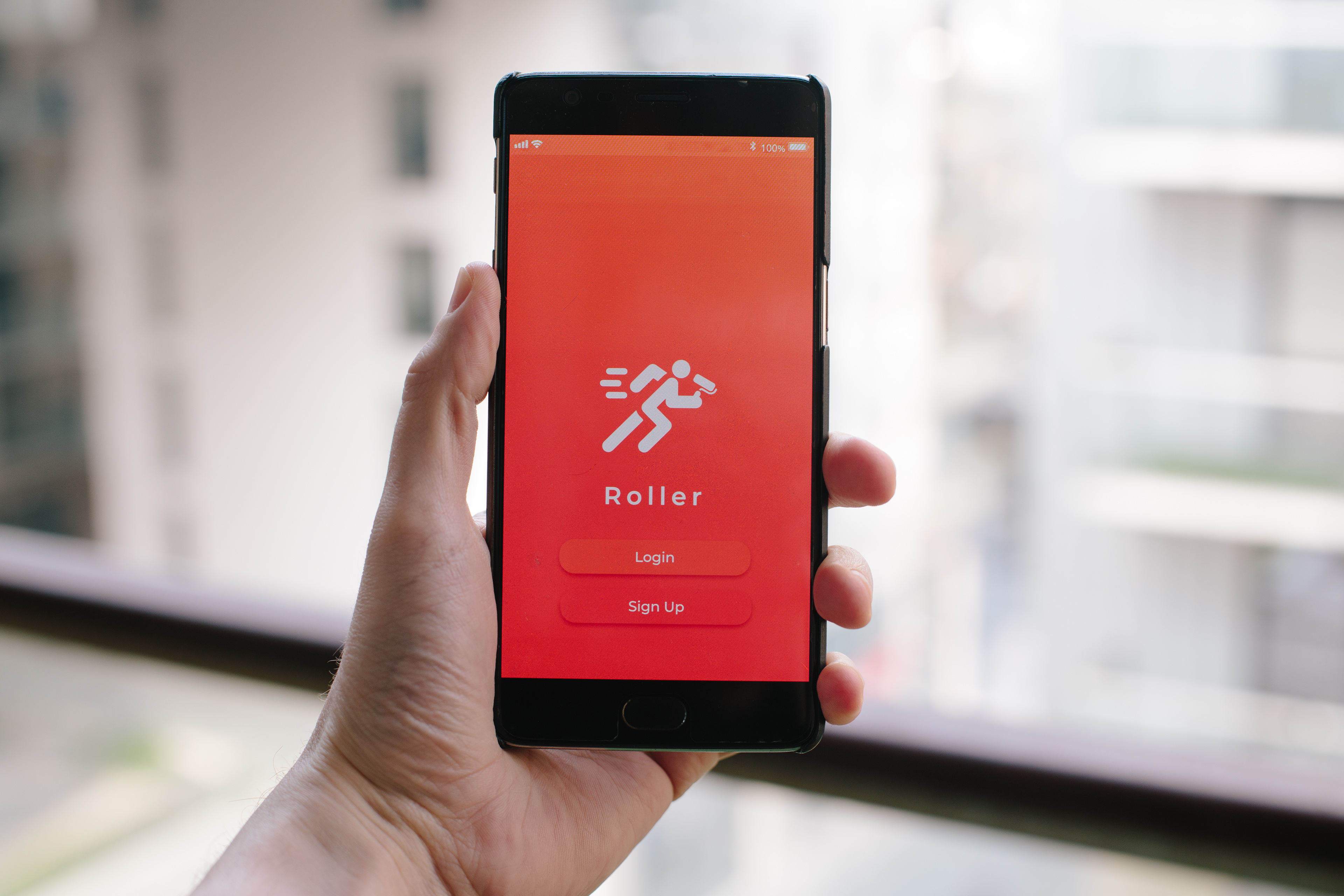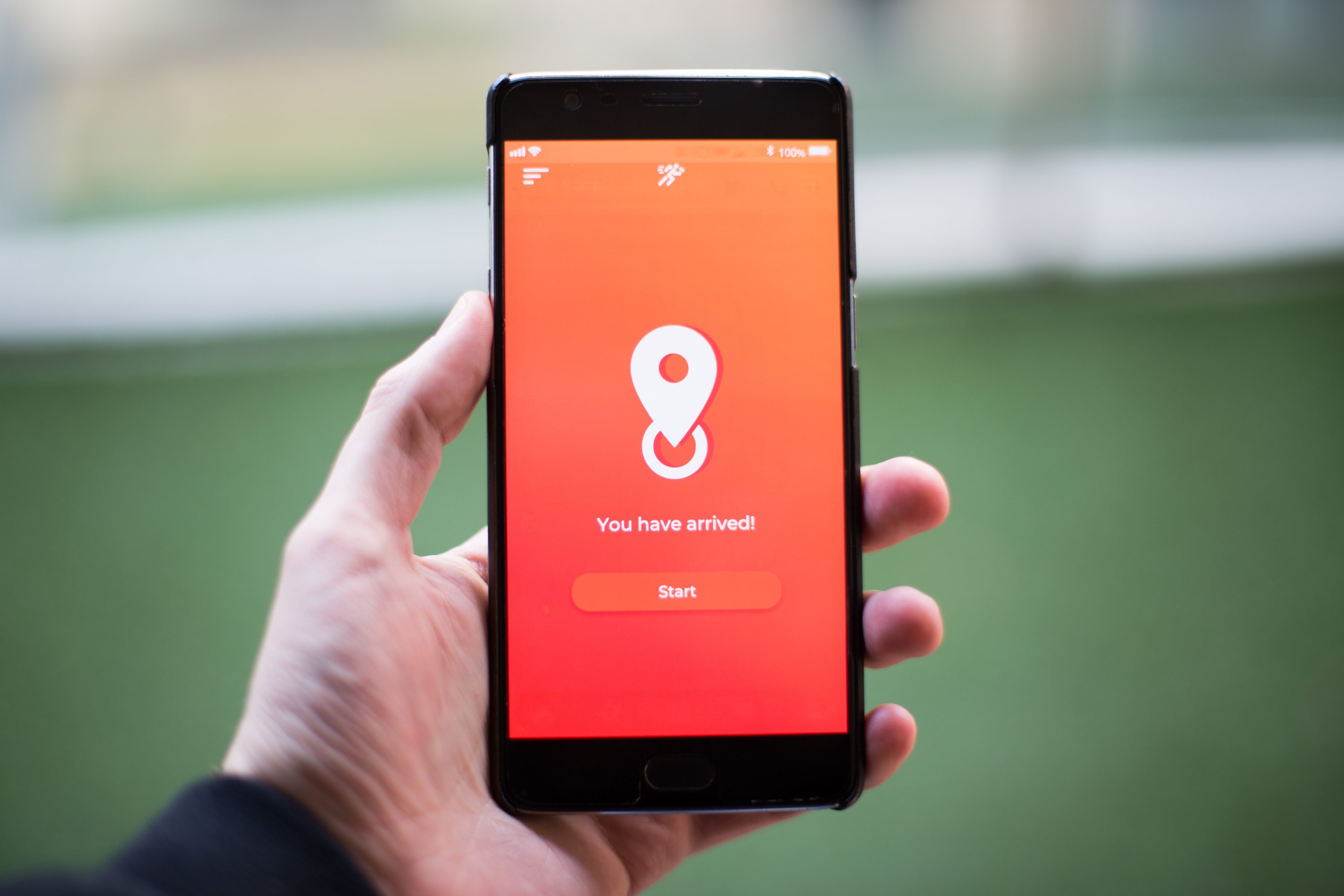 The Brief
What's the story? How do designed artefacts reflect an ideology and write a story of experience? And how can we rewrite that story? 
The brief was to redesign and reframe an activity tracker through the lens of positive design. I conceptualized a radically different approach to a software application which supports exercising. One which is driven by psychological needs around well being and not by duty and competition. In so doing, I supported distinct groups of people to engage and maintain healthy levels of activity and feel good about themselves.
At a Glance
Here is an overview of the tools and processes I followed throughout this project.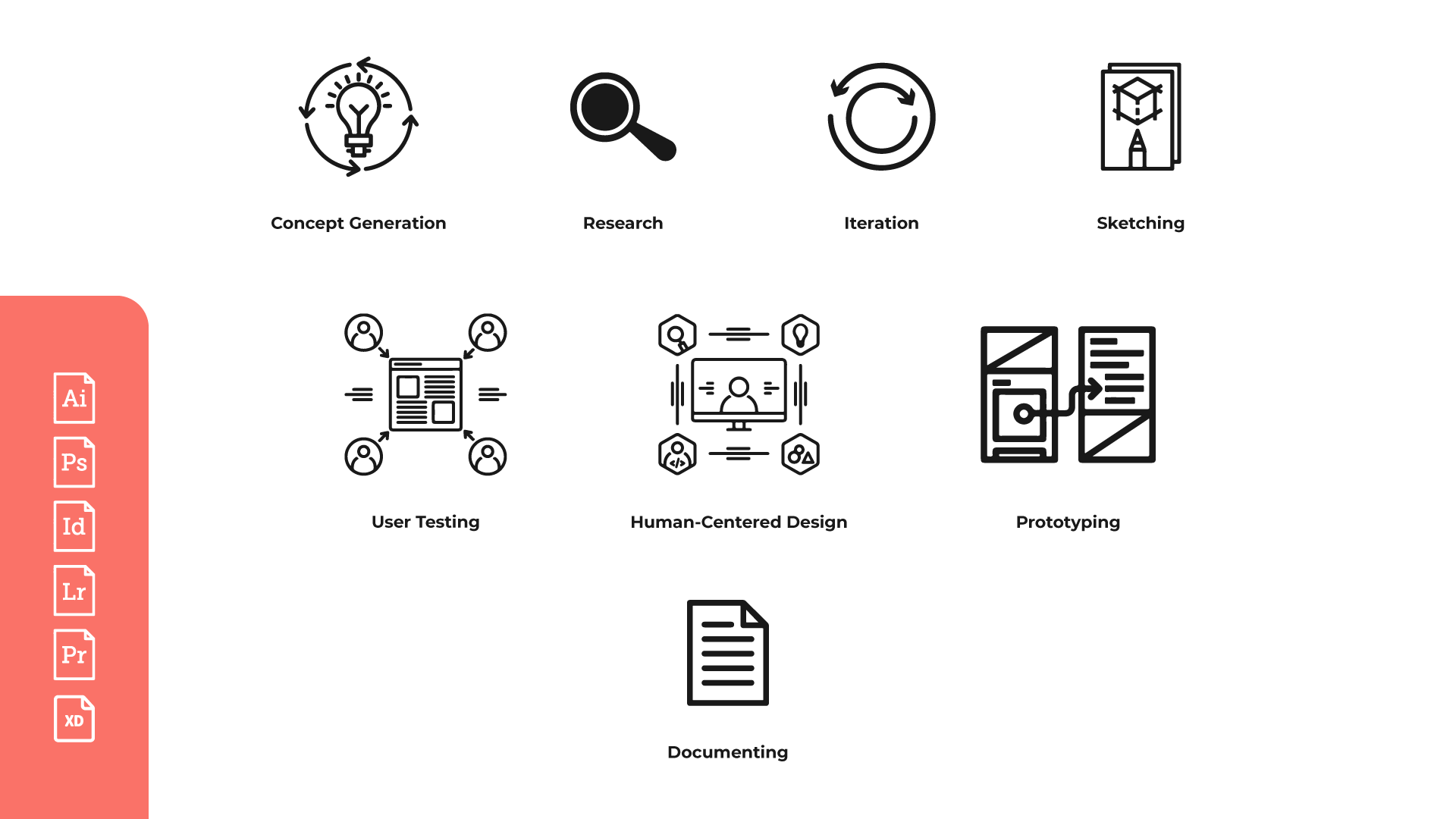 Concept Generation
I was given one day to research and come up with an idea. For the initial stage of concept generation, I began researching how people use fitness apps but not as they were intended. I formulated three different concepts early on. These concepts were based around music and art. While researching, I came across people using
Strava
,  the fitness tracker to create
GPS doodles
. I felt this was a novel idea which could be expanded. I quickly jumped into sketching and fleshing out how this could be conceived into an app.
I also researched graffiti culture as a way to direct my design. This is when I came to the term roller. A roller is a large piece, almost always done in a block-style, done simply to cover a large area solidly with two contrasting colours.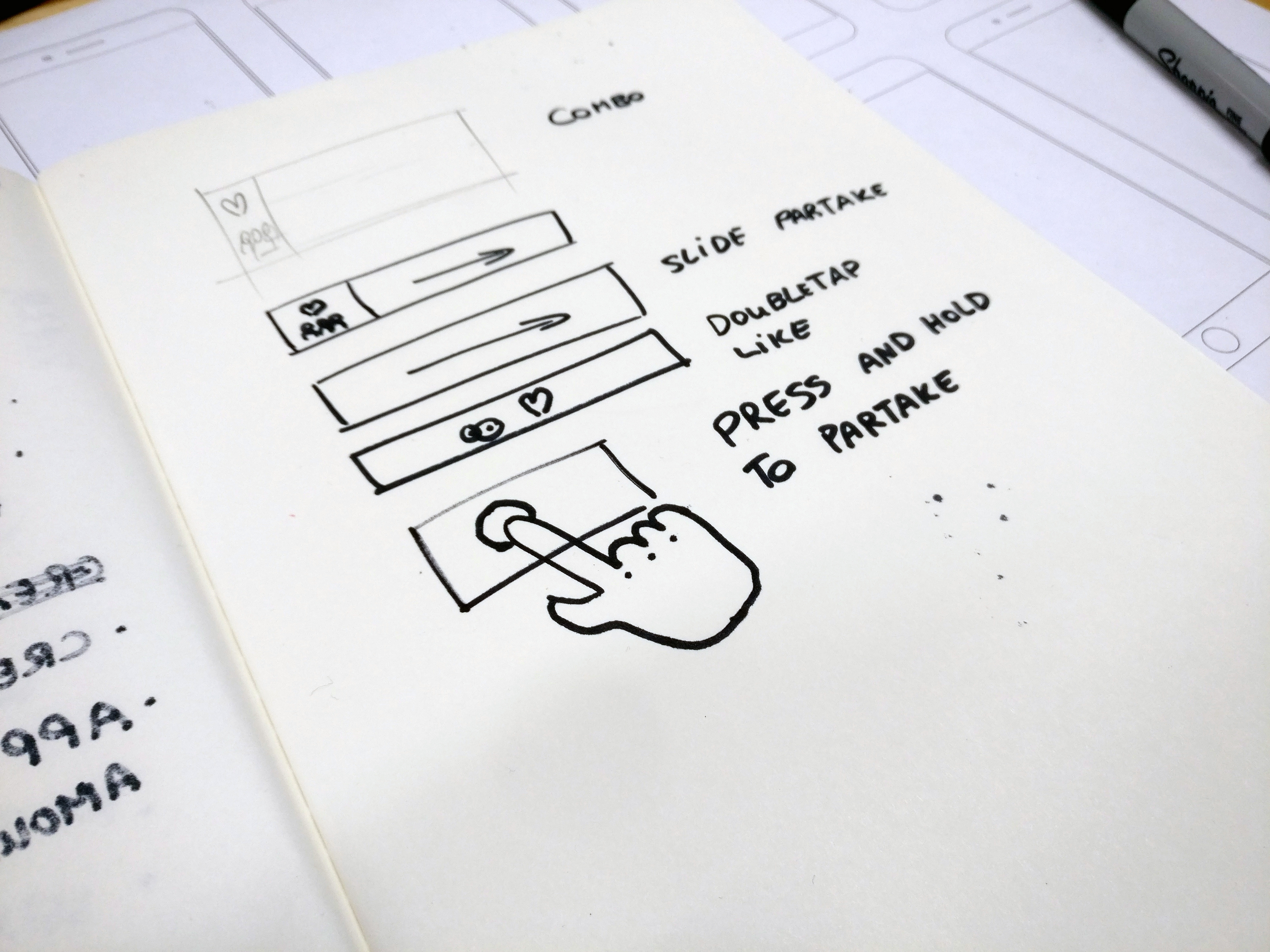 For my micro interactions, I took inspiration from successful apps like Instagram. 
Personas
In order to get a sense of who I was designing for, I created these three personas, Eoin, Lisa and Tom. 
Eoin is 35 and has been using fitness trackers for quite some time, but he would like to inject some creativity into his regime. 
Lisa is 24 and also works out out regularly but she is new to the city. She finds roller and sees an opportunity to meet new people. 
Tom is 29 and has no previous experience with fitness trackers. He sees roller as a way to get physical exercise but also as a way to exercise his creativity
Prototyping
I began by paper prototyping some screen flows. I used a cyclical flow of prototyping and testing.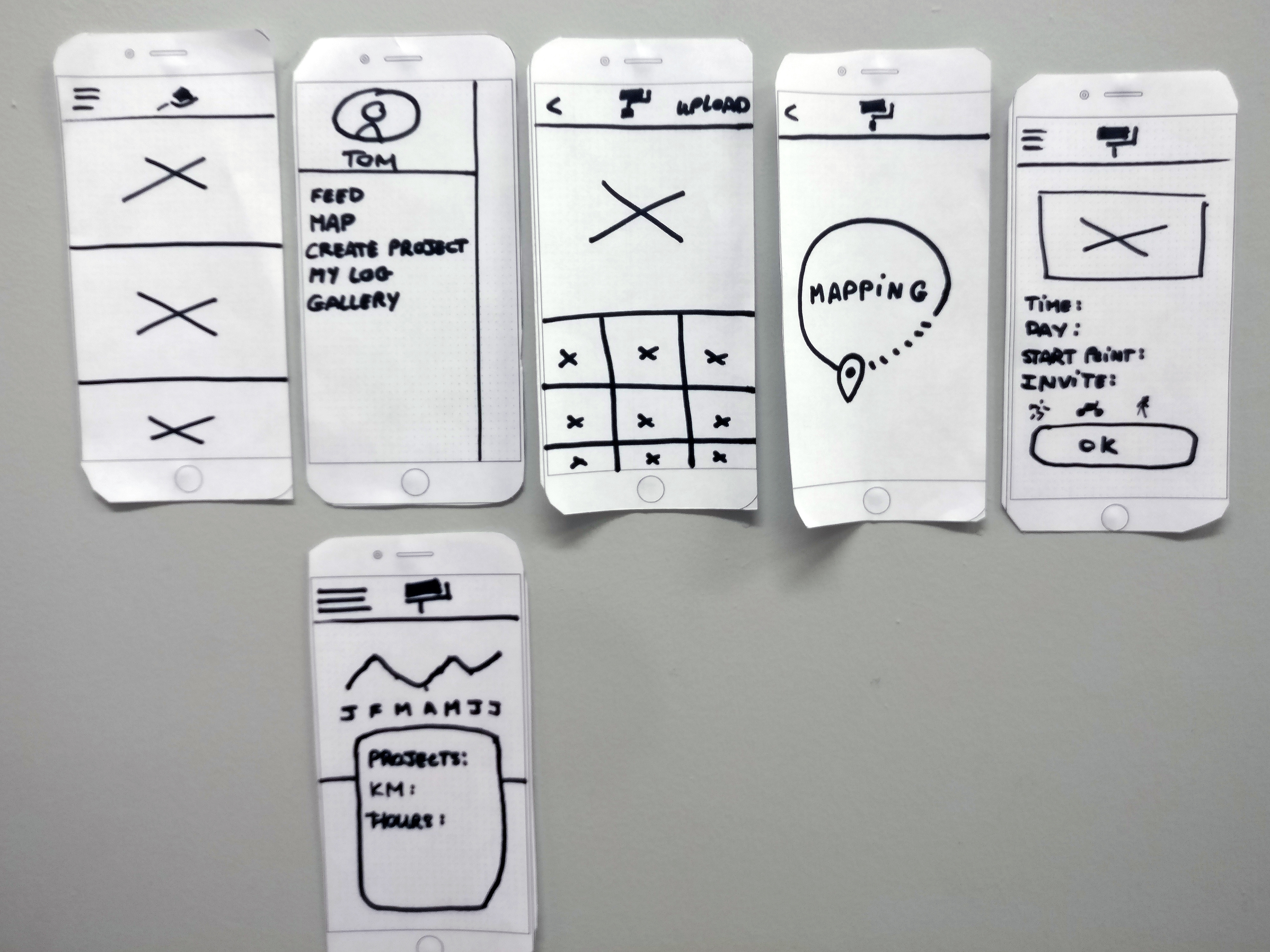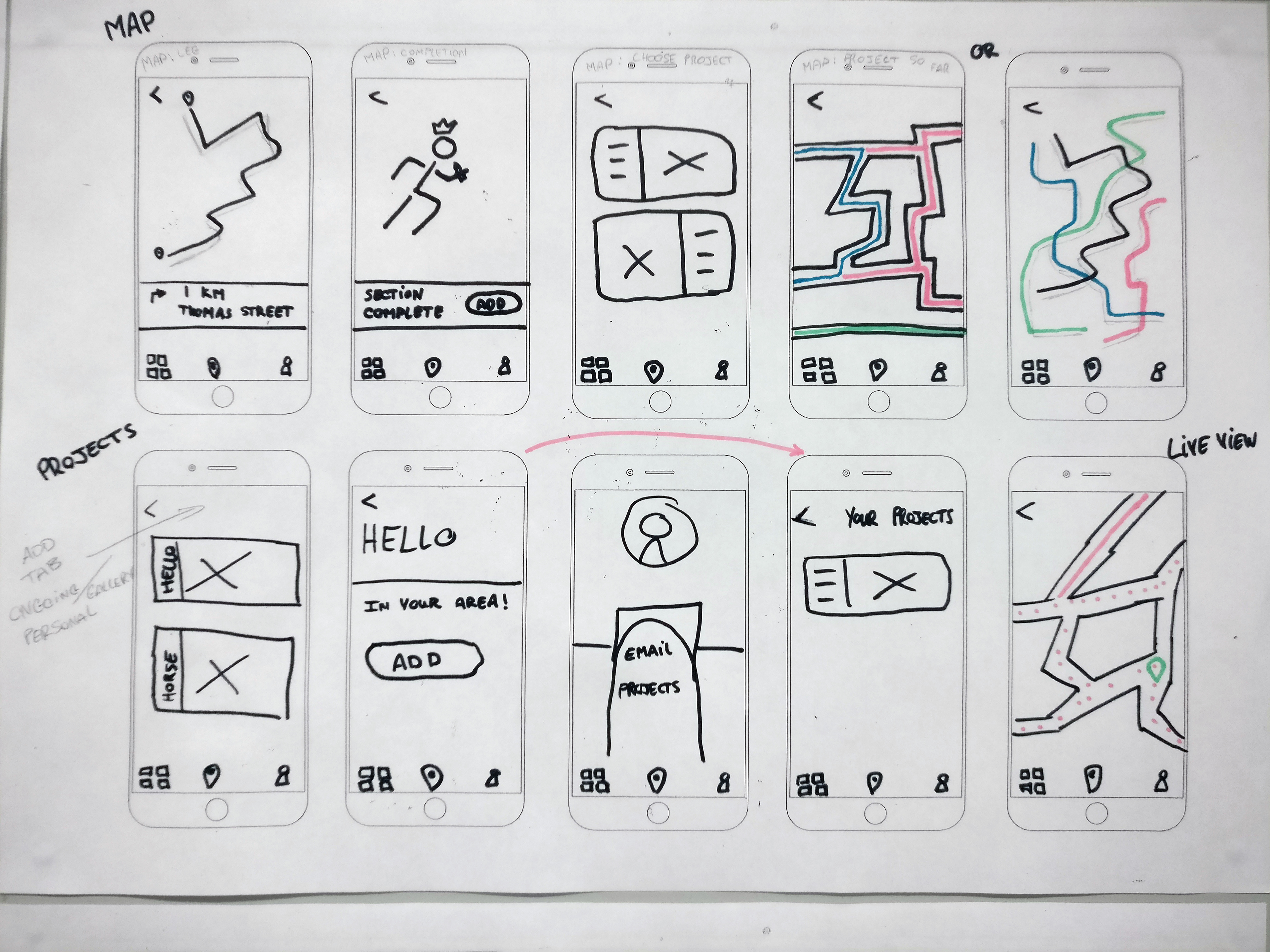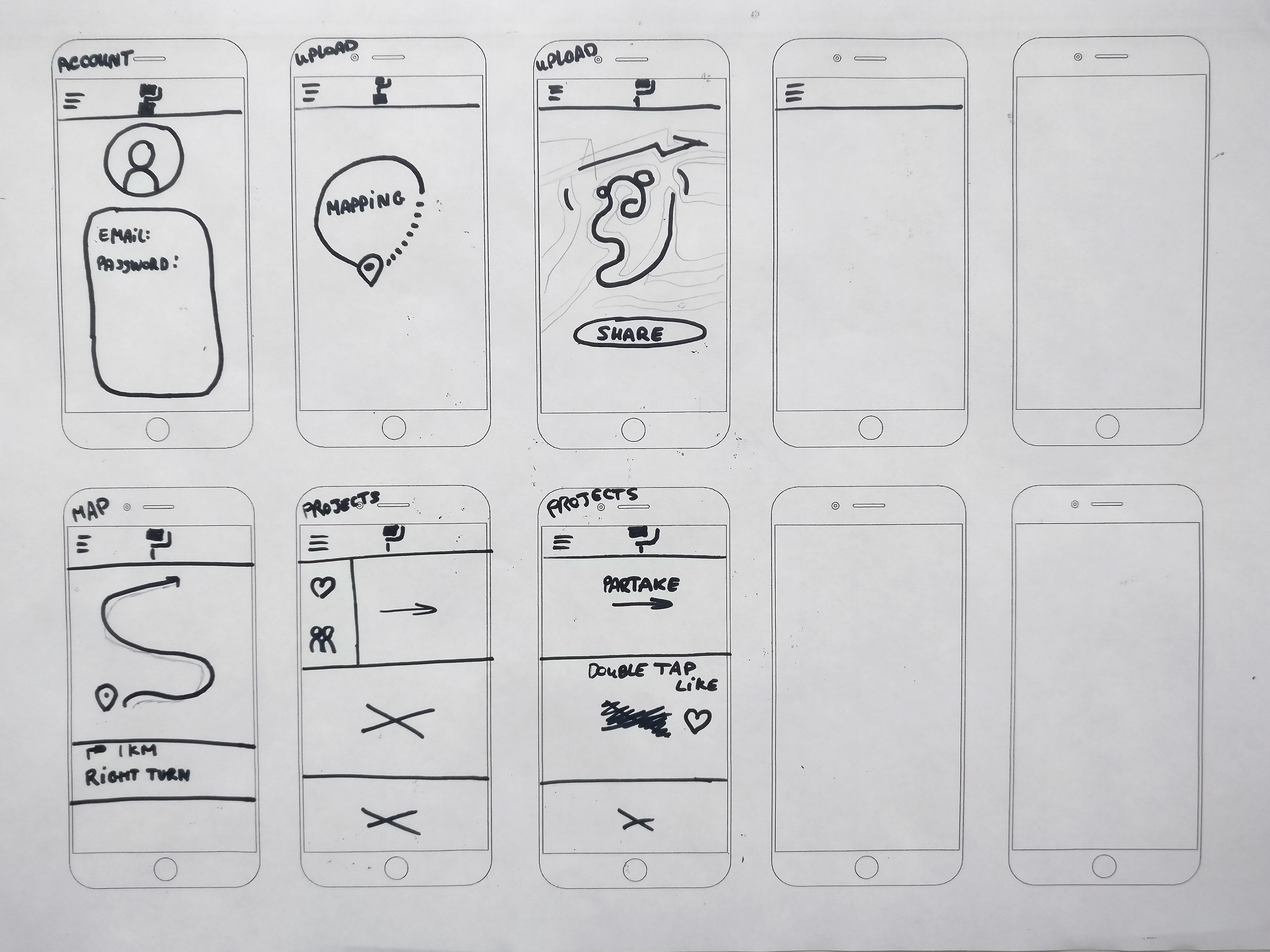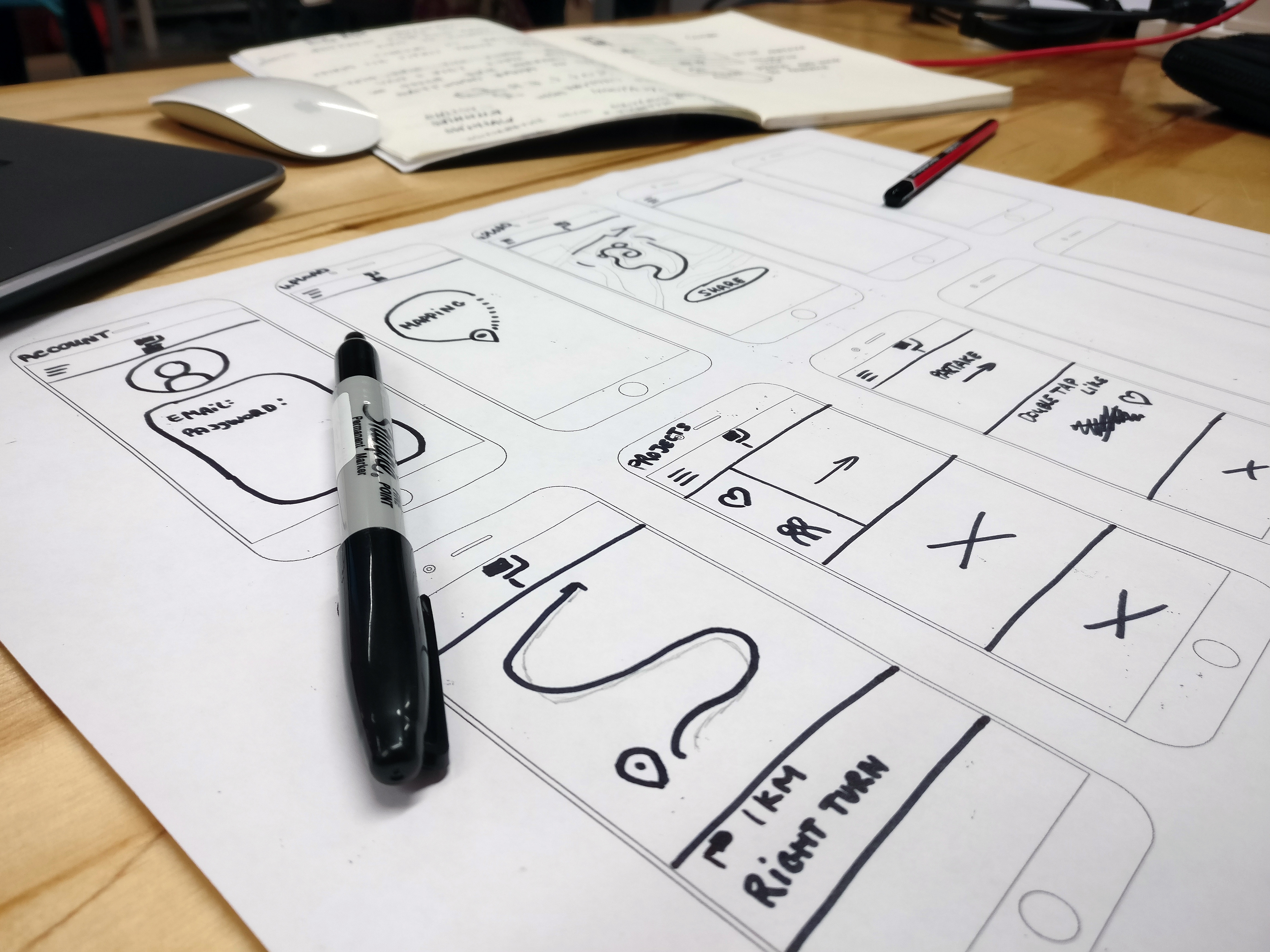 Iteration
After four stages of paper prototyping I moved into digital and created my screens in medium fidelity. Using the same flow as before I tested and made the changes.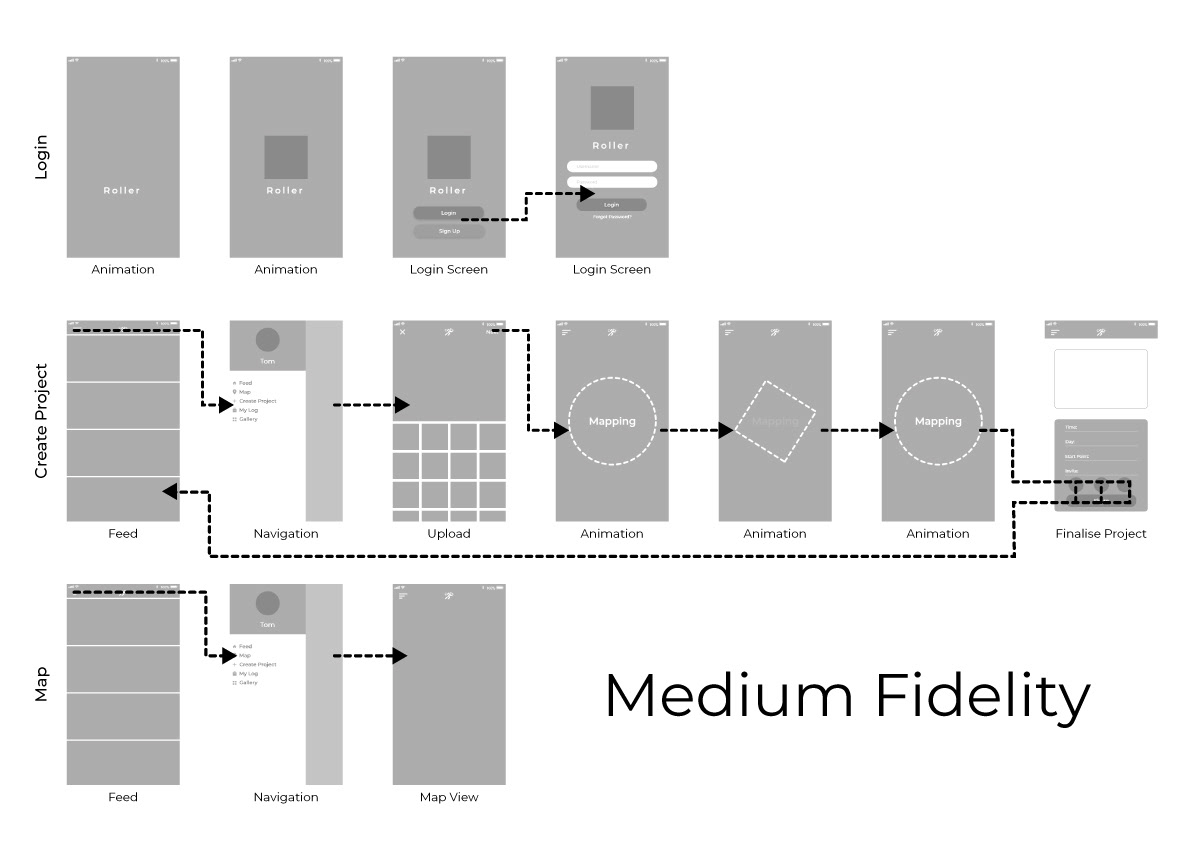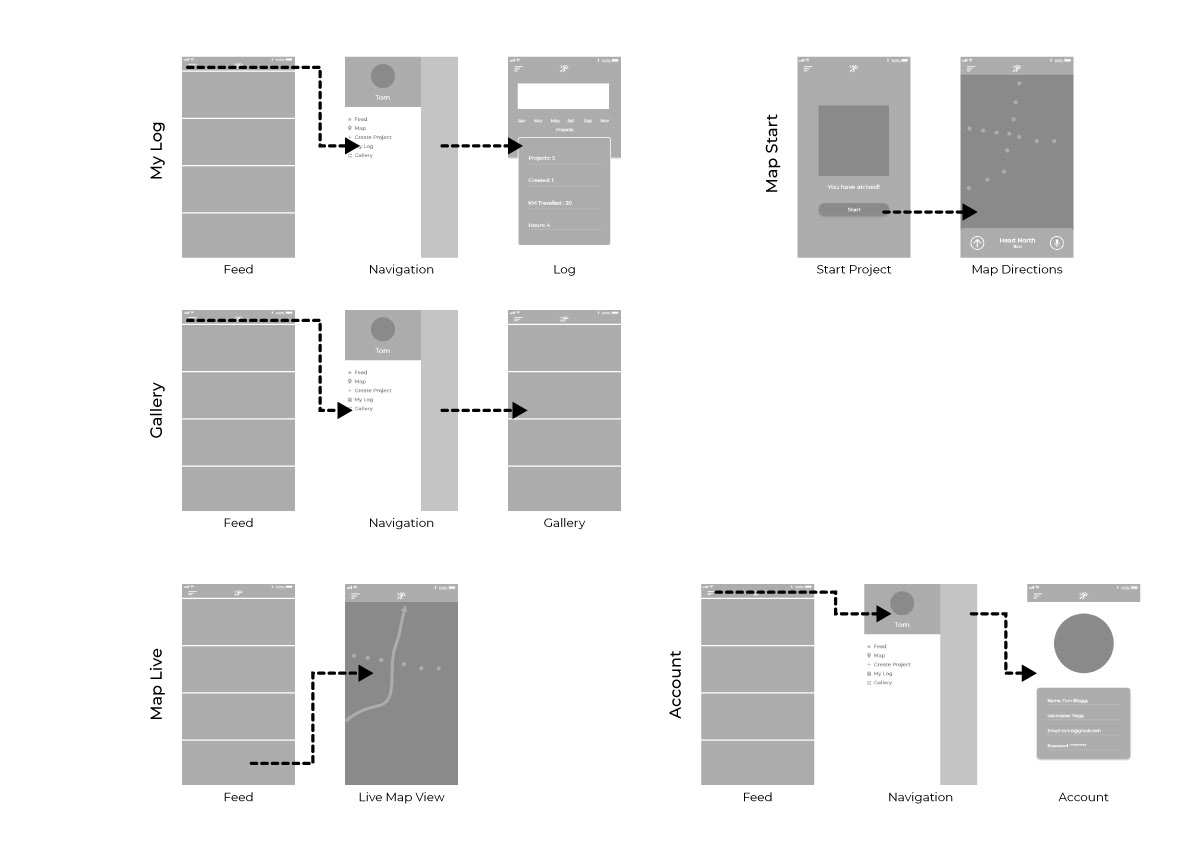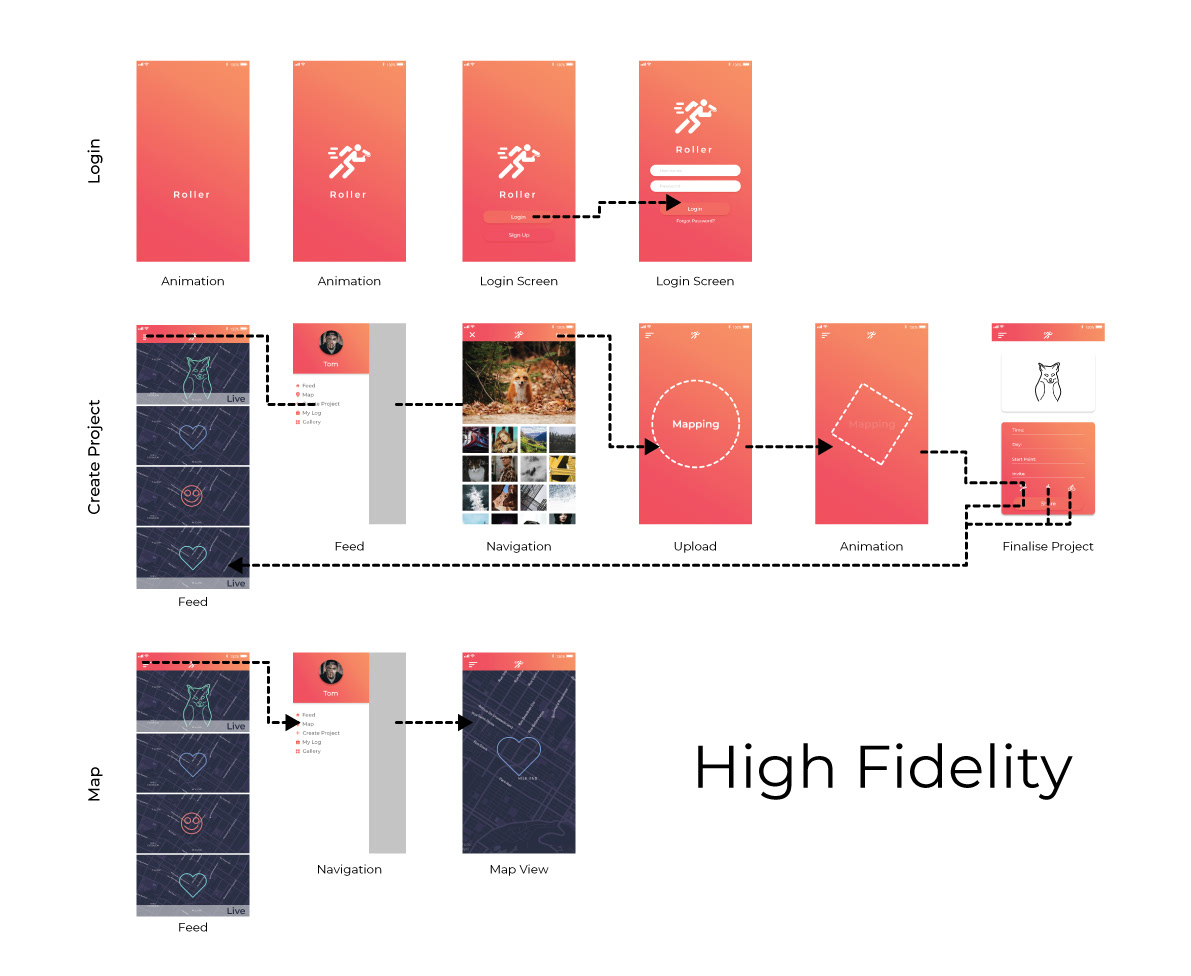 User Testing
The user testing proved to be invaluable as it helped elevate my concept. I ran 6 different sessions with different users. Some of the key changes at each stage were re-organising the information architecture, adding functionality such as inviting friends, a starting point for a project and an overlay of information on the live feed. I went through a series of low, medium and hi fidelity testing.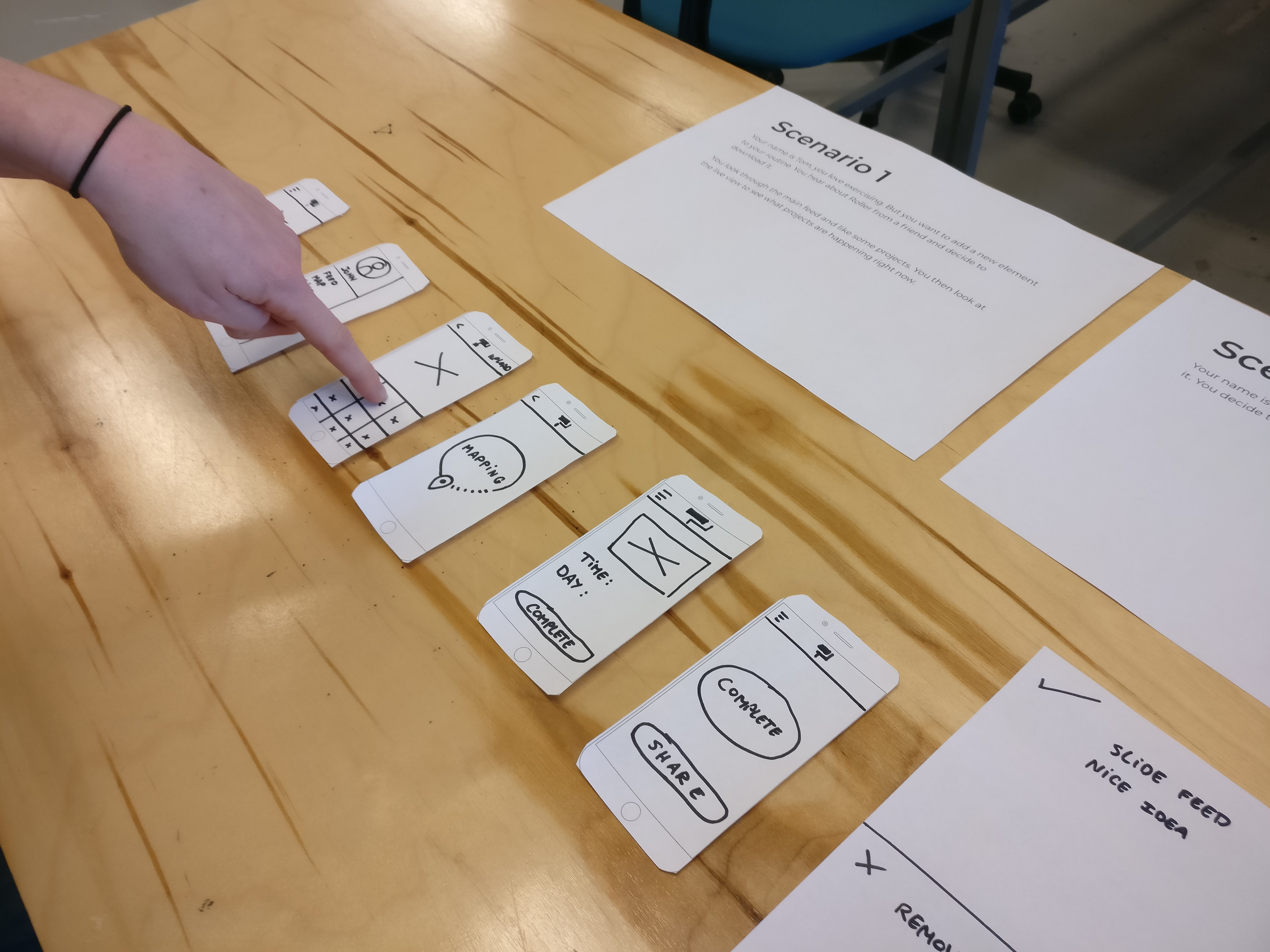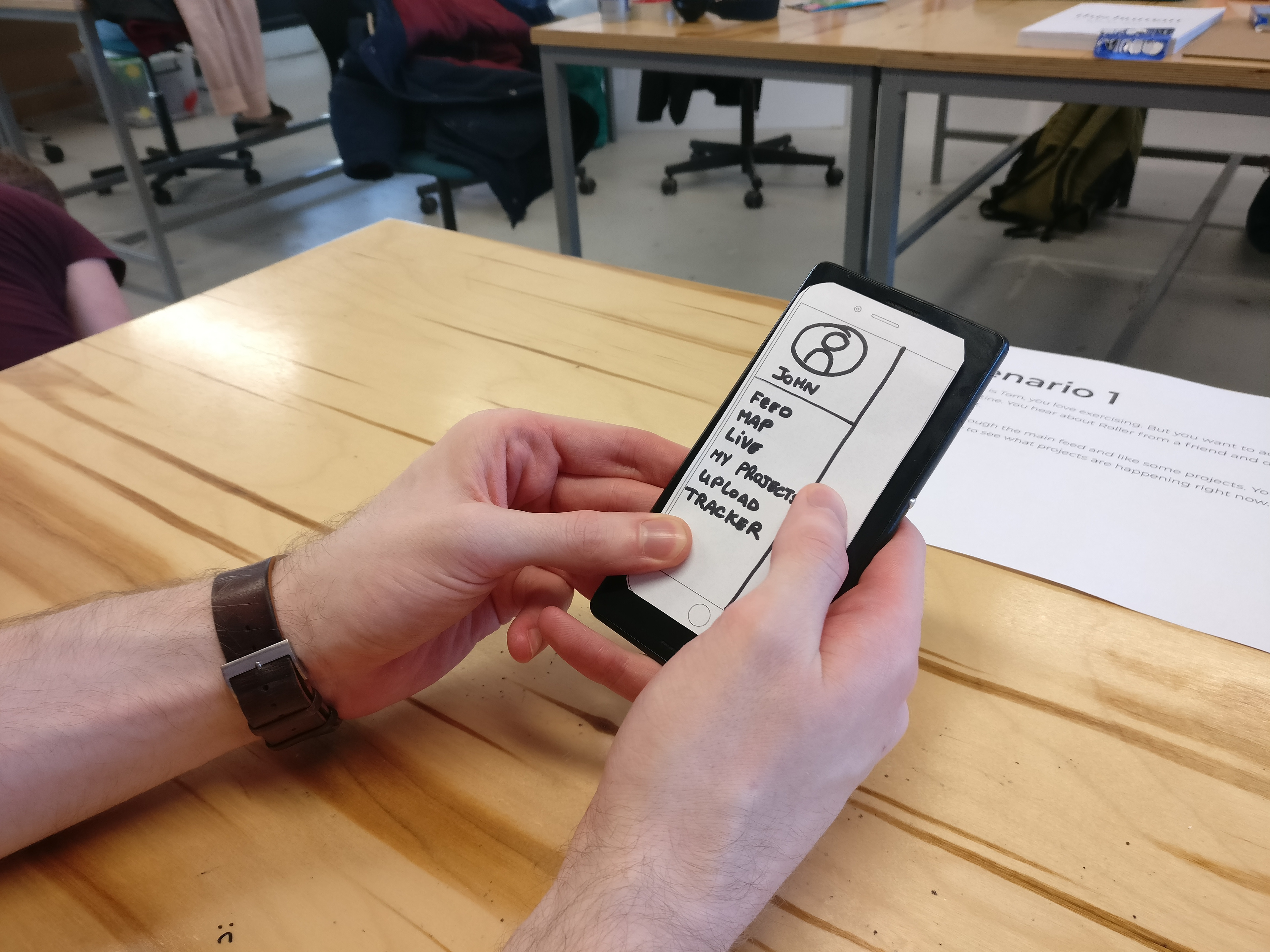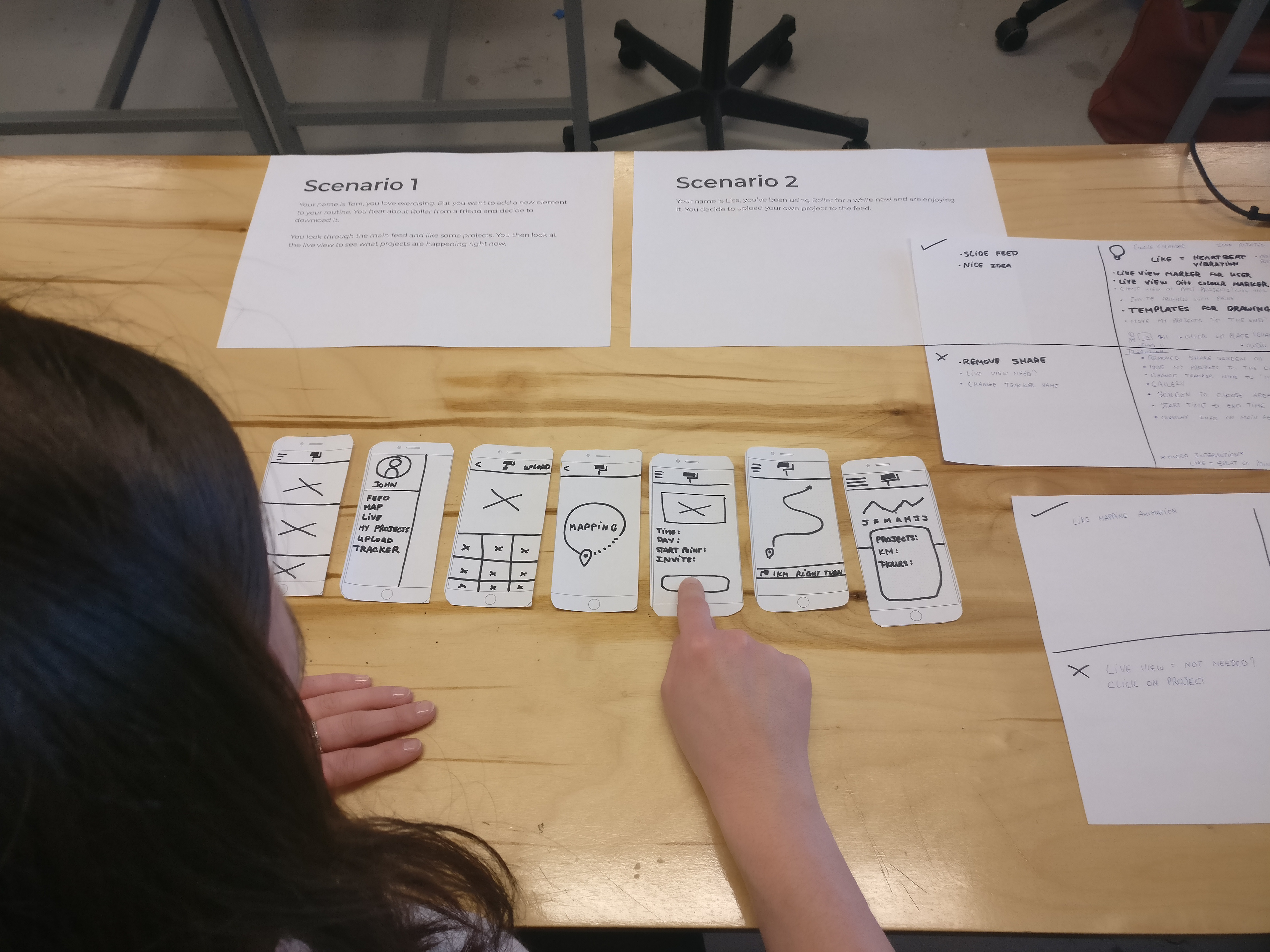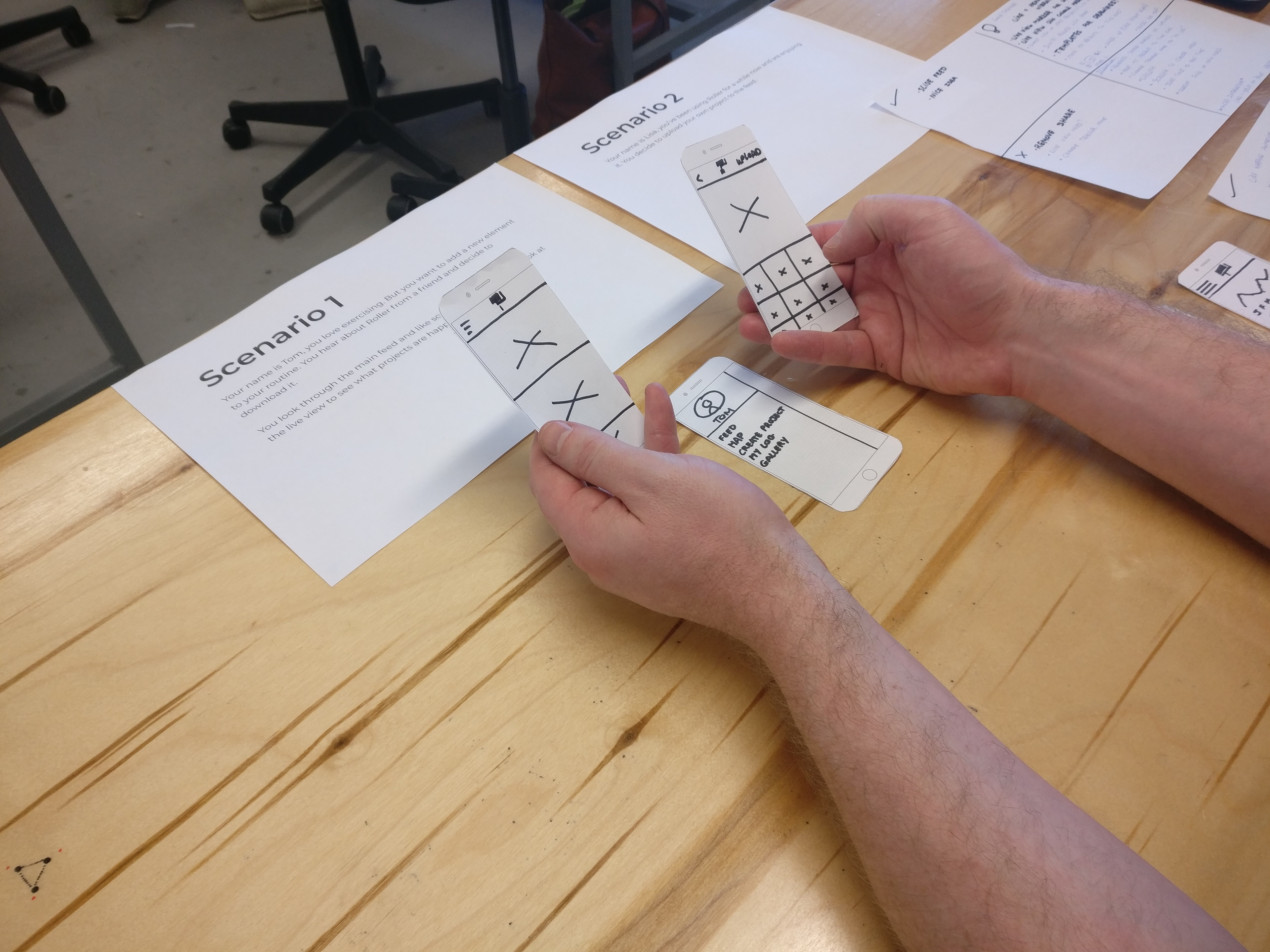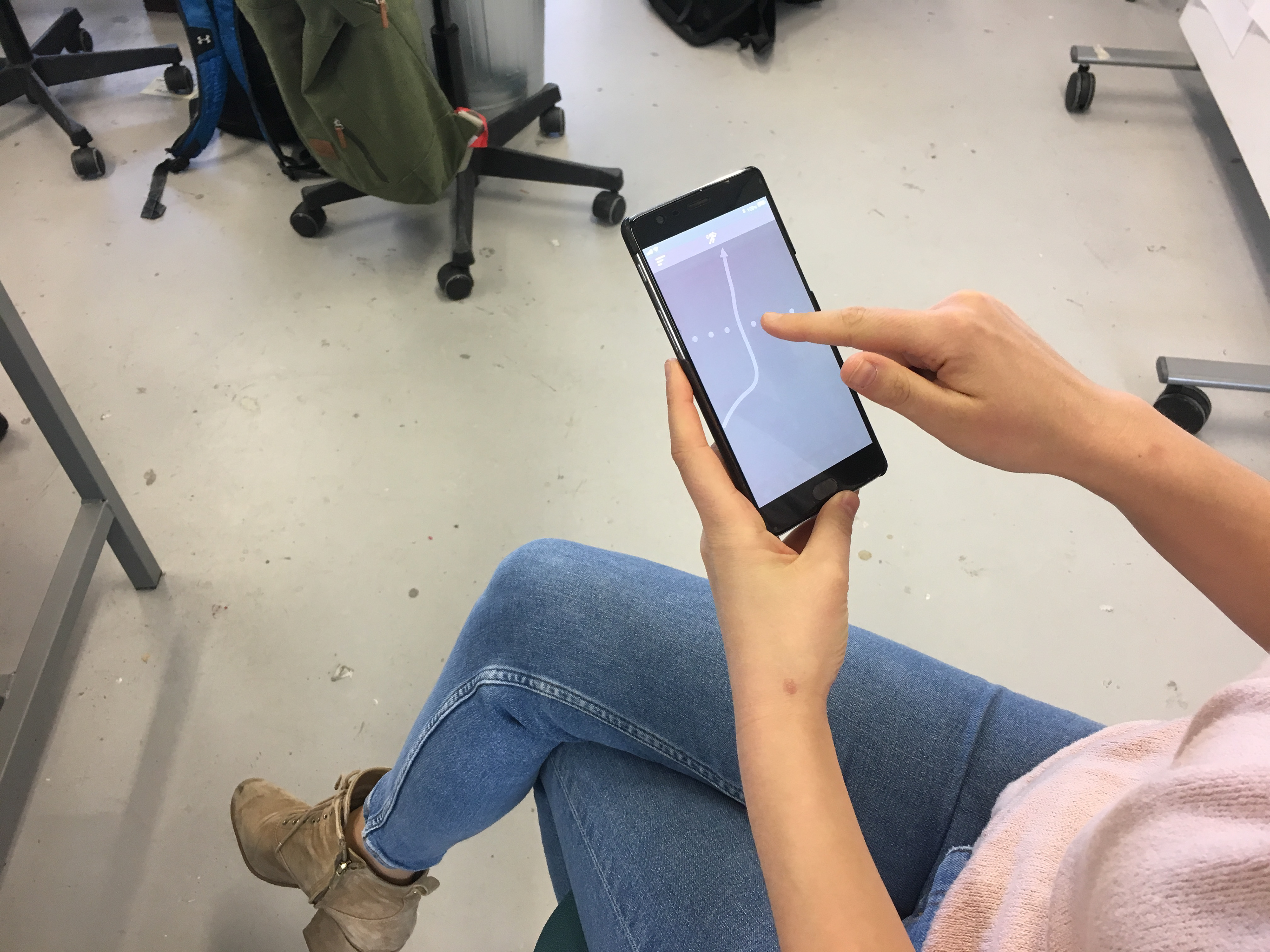 Features
Below are some of the key features of the app.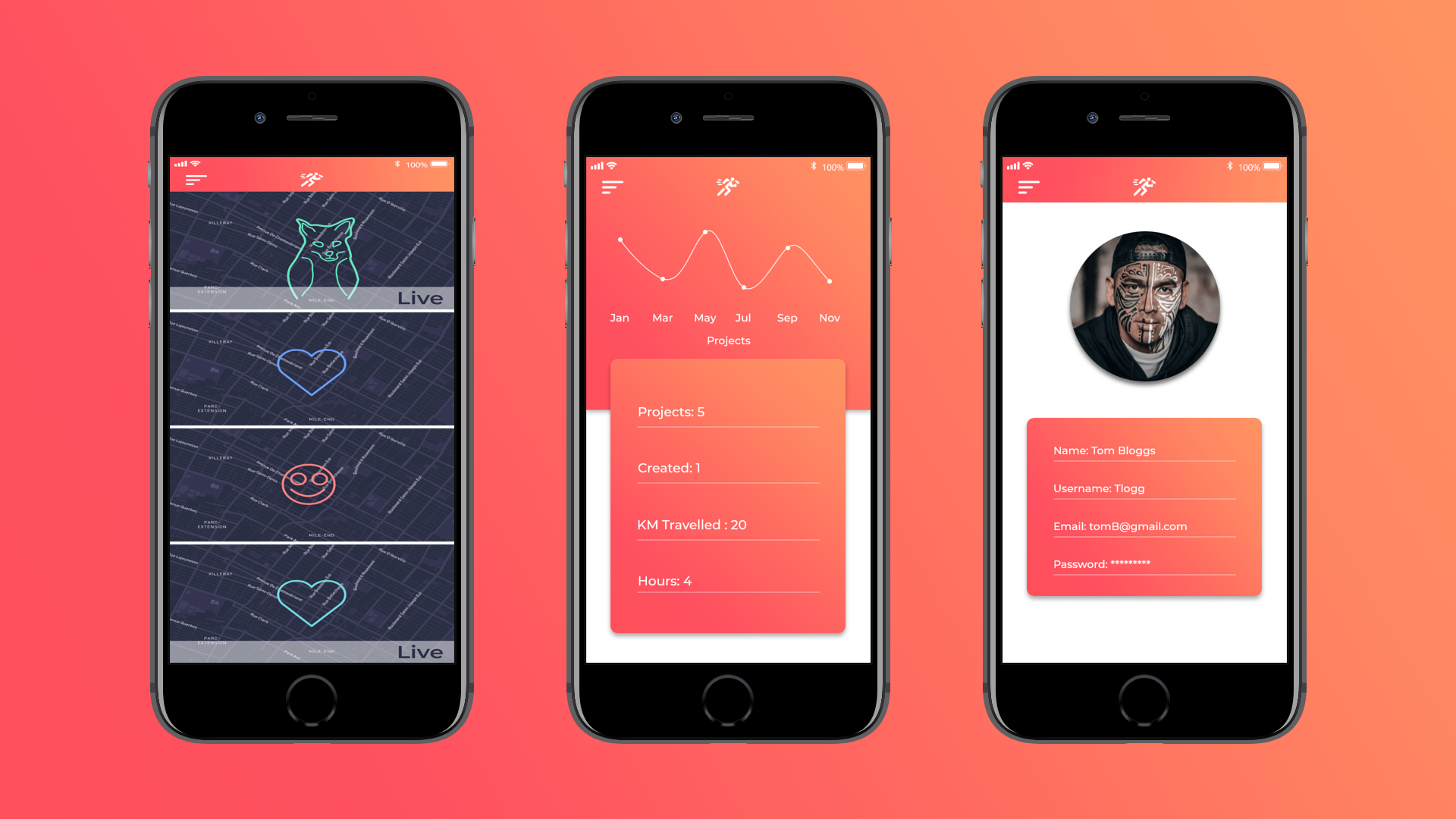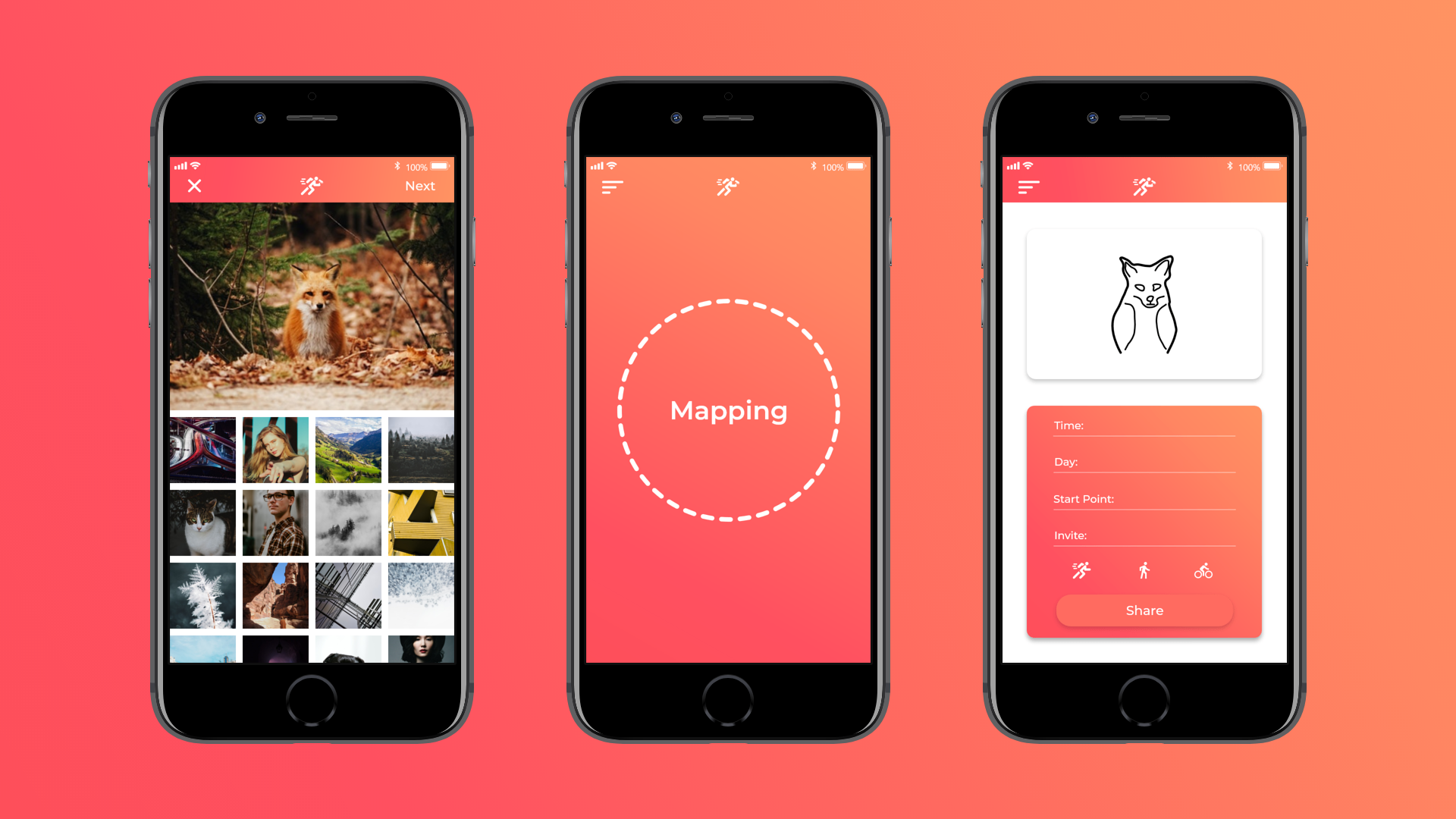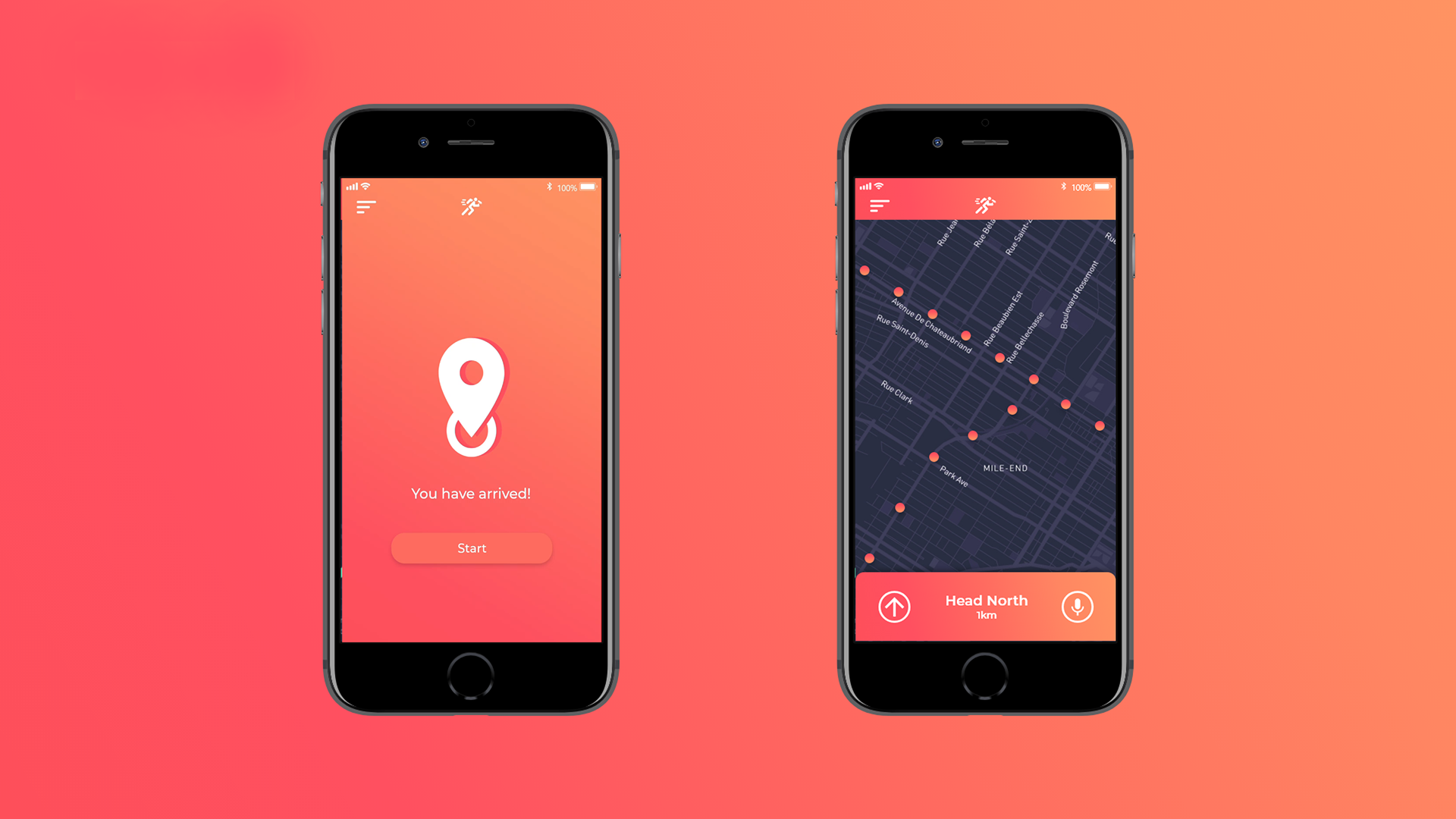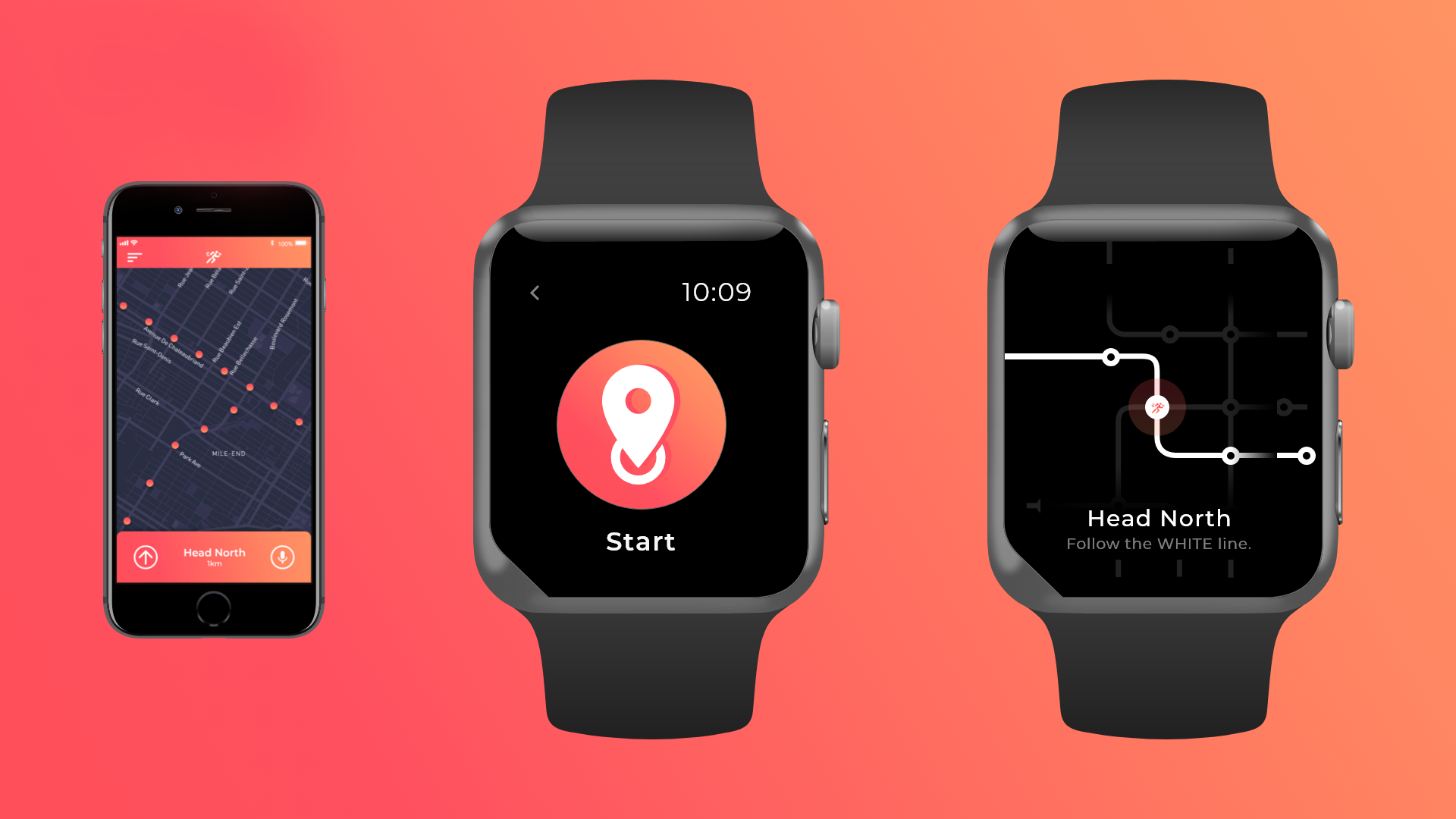 What did I learn?
Fitness trackers more times than not don't make people any fitter and
people using tech often measure the wrong thing
. To really understand a problem and create something worthwhile we need to consider all outcomes. This project really opened my eyes, in terms of not creating the most obvious solution. The goal here was to get people to exercise more, but does tracking your fitness really incentivise you to get out for a run? It may at the beginning but as time progresses your motivation dwindles. By adding more delight or a connected way of exercising it can increase peoples interest, which can be long lasting.
My biggest takeaway from this project was that even with the shortest amount of time to ideate, you can create something innovative. Just as long as you're not precious and you continue to iterate.