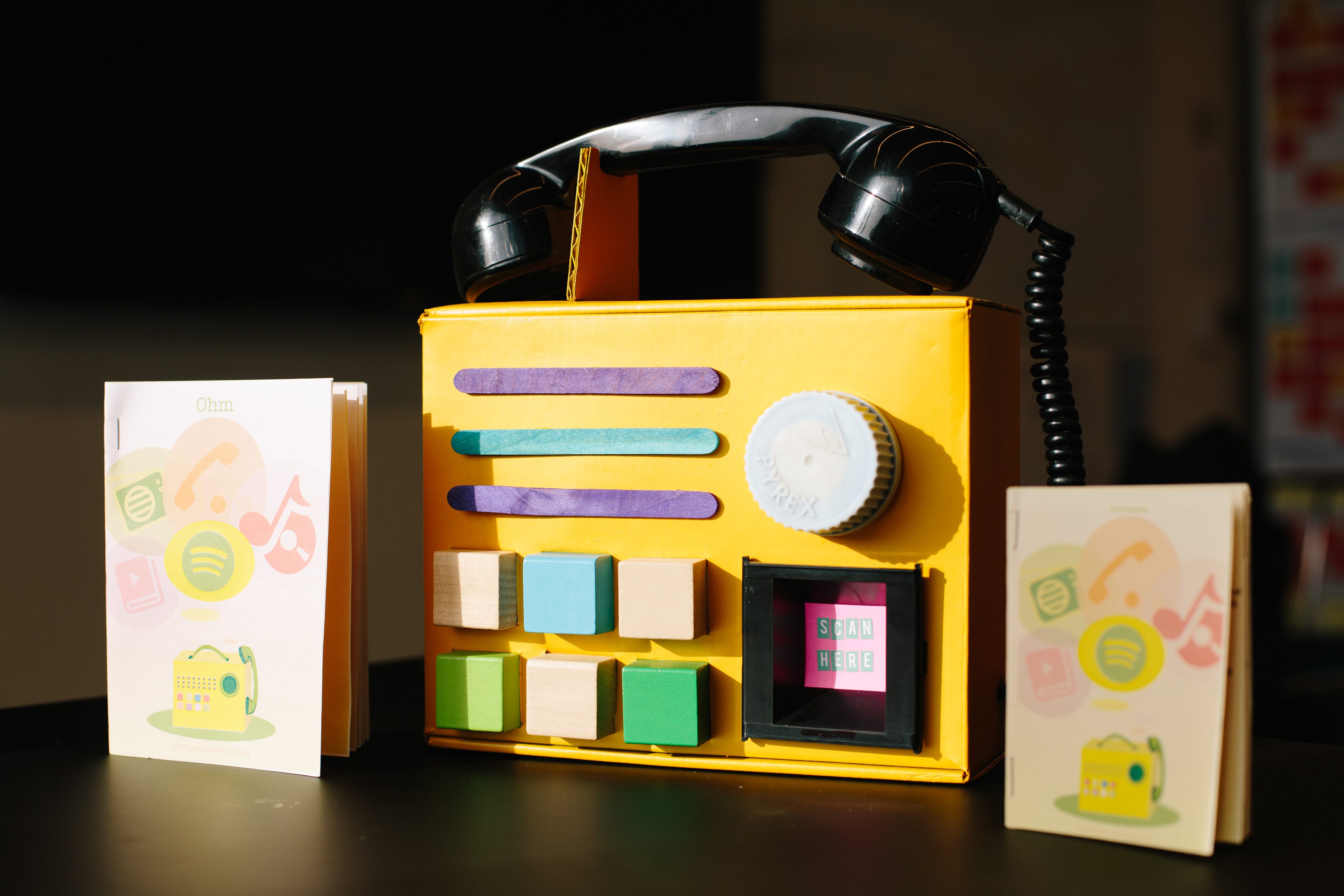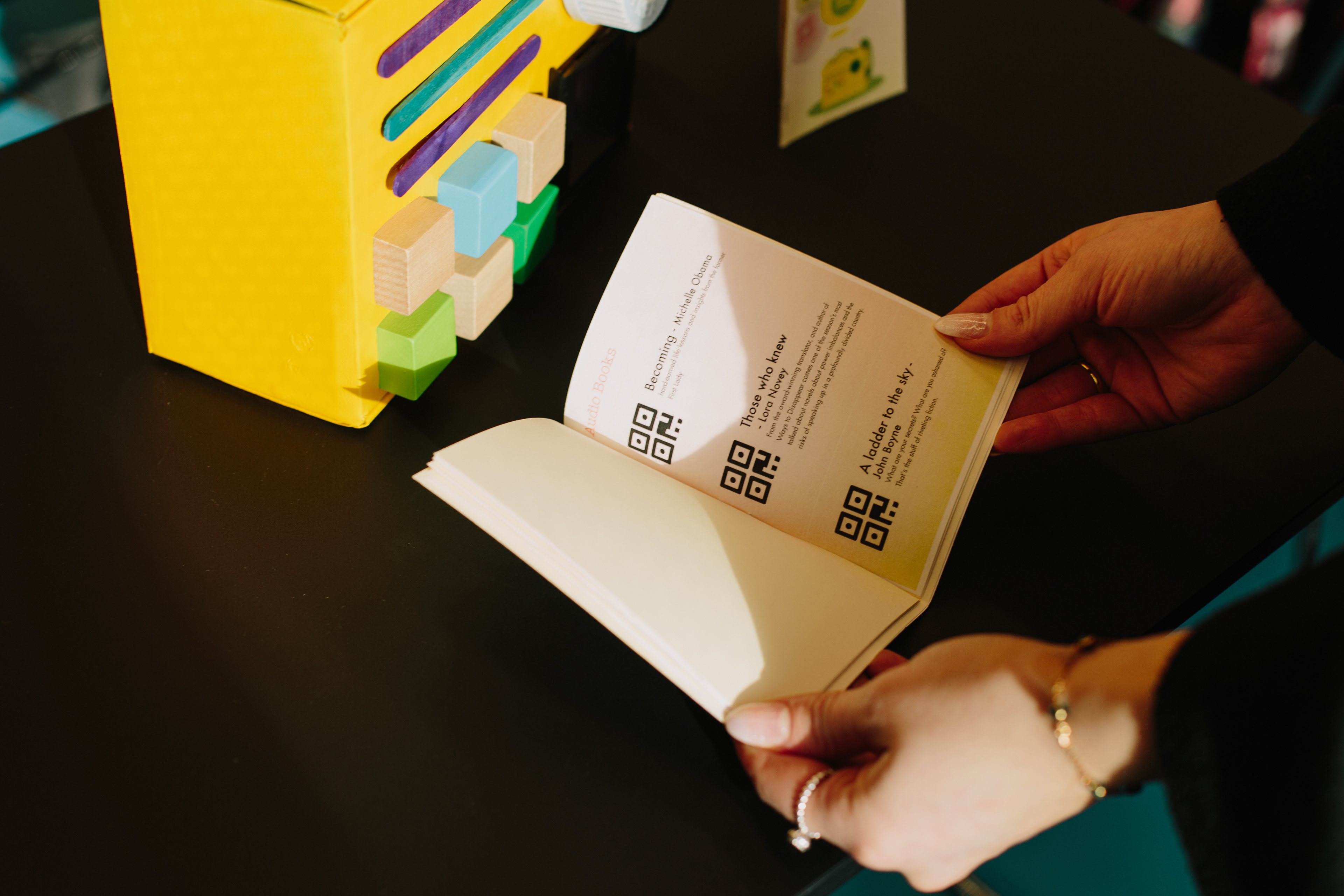 Adapting to Emerging Risk Factors in the Hospital - the role of the pharmacist in patient care has expanded beyond traditional boundaries. By taking on broader roles in secondary care (e.g through promoting antimicrobial stewardship) pharmacists have increasingly moved away from a core focus on medicines and minor ailments, and become integrated into holistic patient care. Recently identified risk factors include boredom in hospital. 
For this project, three MA Interaction Design students from NCAD were paired with two pharmacists from the Royal College of Surgeons.
How might pharmacists contribute to addressing patient boredom in hospital?
At a Glance
Here is an overview of the tools and processes I followed throughout this project.

Research
At the beginning of the research phase we had some expert interviews with physical therapists, pharmacists, occupational therapists and nurses. As a team we split up to cover more ground, three of us went to Peamount Hospital and the other two teammates when to St. John of God's Hospital.
We also decided to research what was already out there in the line of helping with patient boredom, we came across some useful journals that directed our design.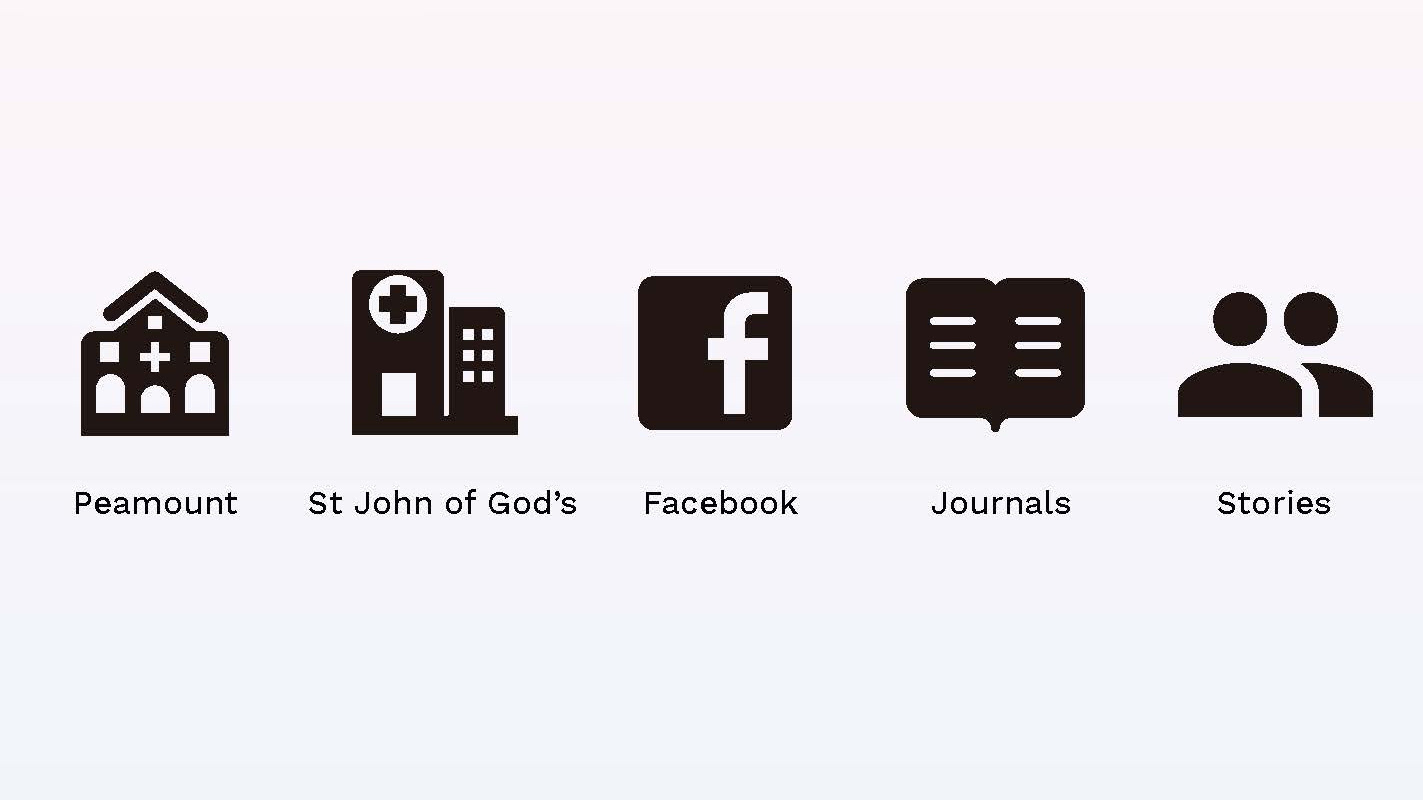 For our next phase of research, our teammate Aoife reached out to some mothers on Facebook to ask about previous long stays in hospital. This was invaluable research as we received many comments, just a few are listed below.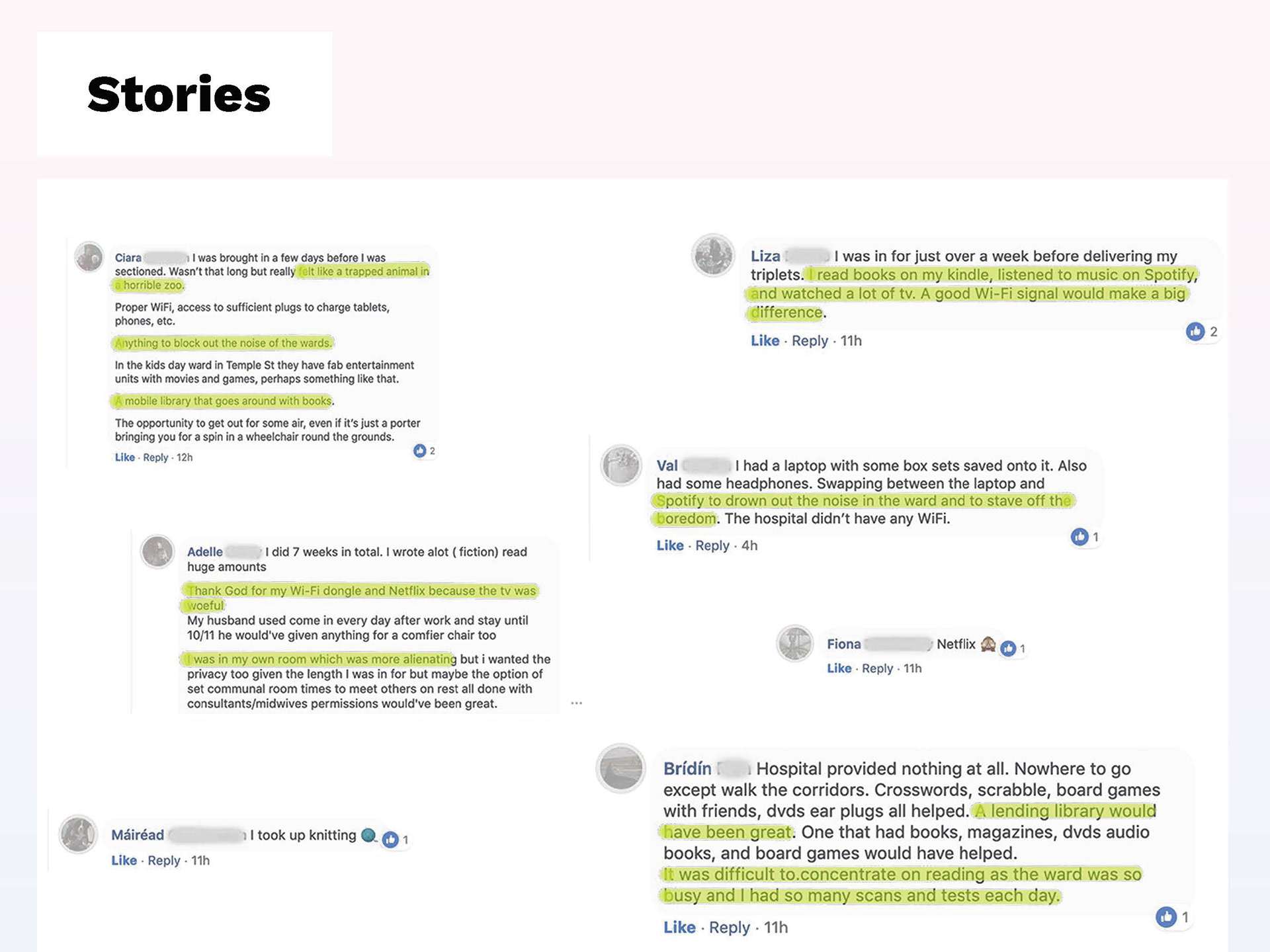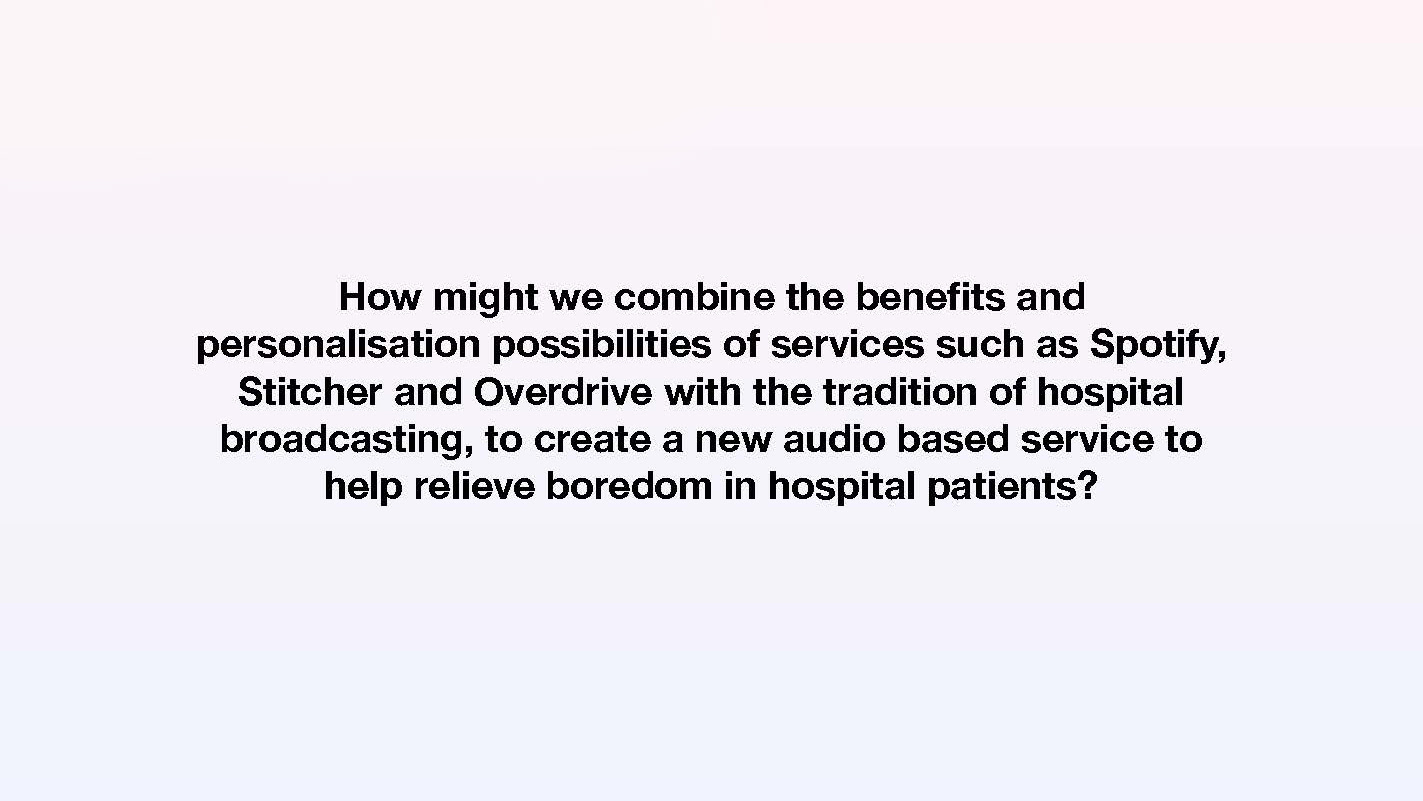 Concept
Our concept was to create a device which would act as a personal "radio station" for patients where they could create playlists of music or audio books they are listening to, in order to share them with other patients. The device would also act as a phone, in which patients could call another patient on the ward. We wanted the device to be accessible for all ages, so we chose to design the device in a retro way - Something that may be familiar to older patients. Another consideration was to design it in such a way that it did not look medical. Our hope was to provide entertainment, discover new content and create connections between patients, thus improving boredom.
Iterations
Since this was a quick project, rapid prototyping was crucial in iterating. We collectively specced out a MoSCoW analysis of the device to make sure we were hitting all the right areas.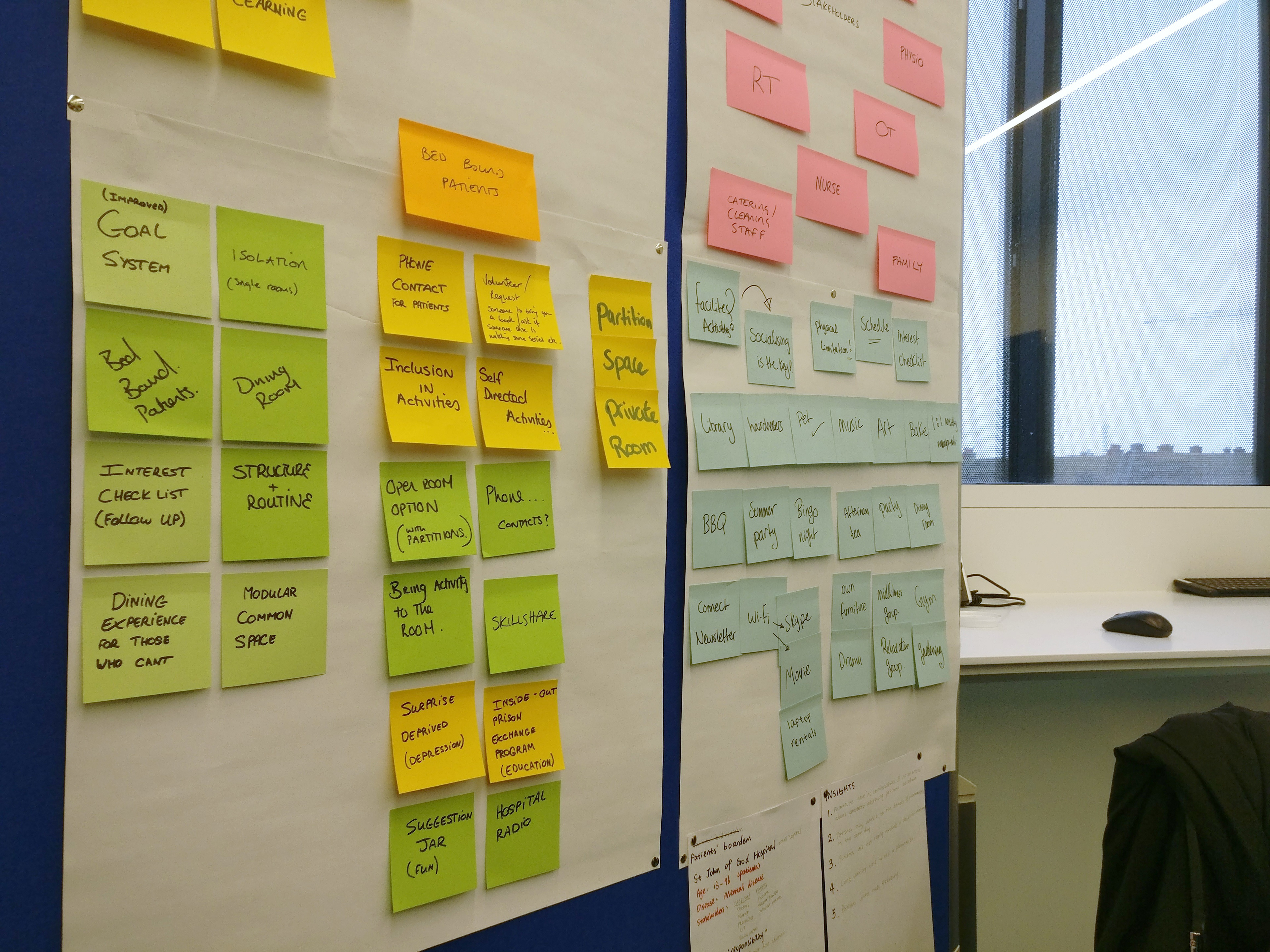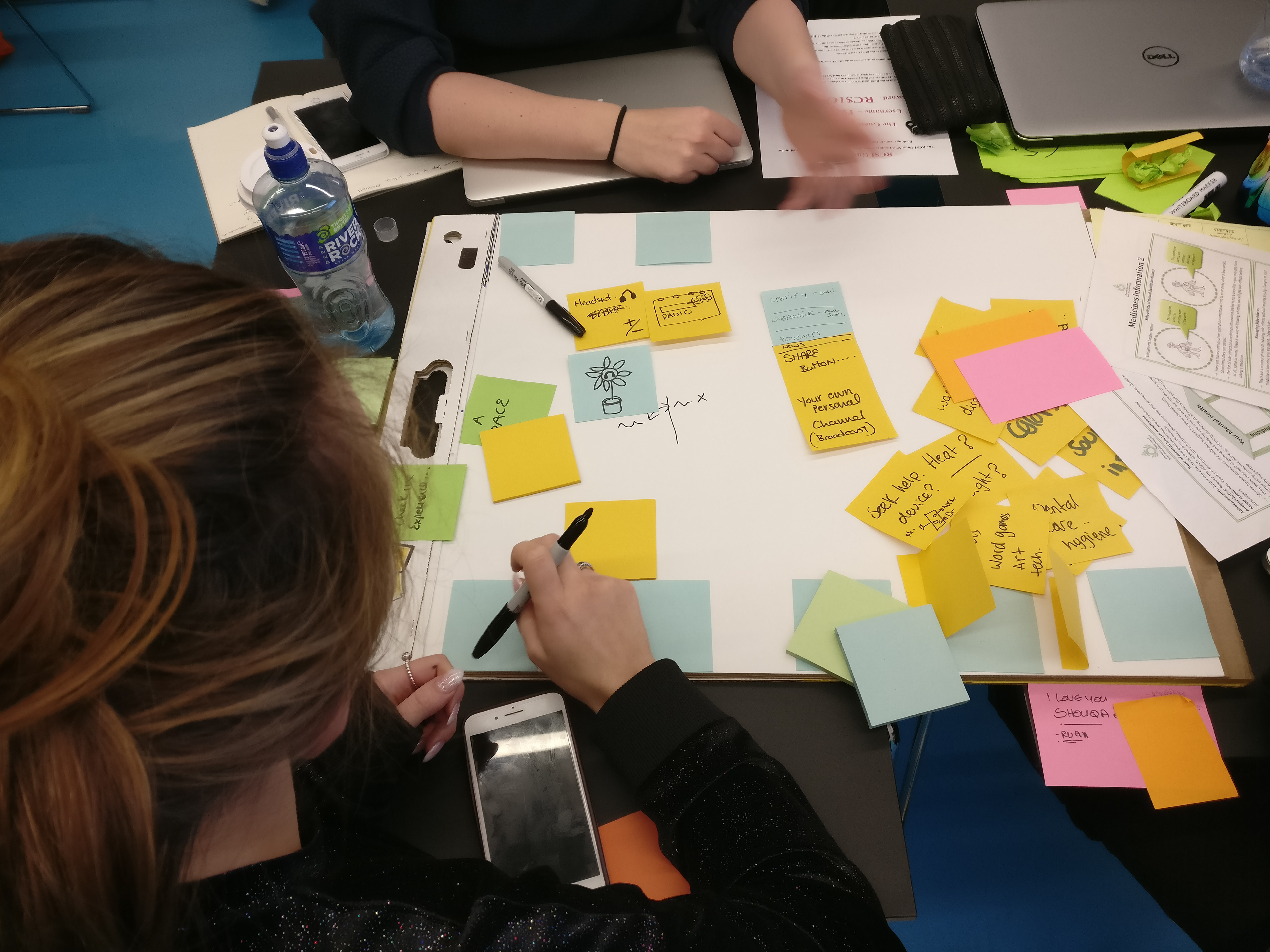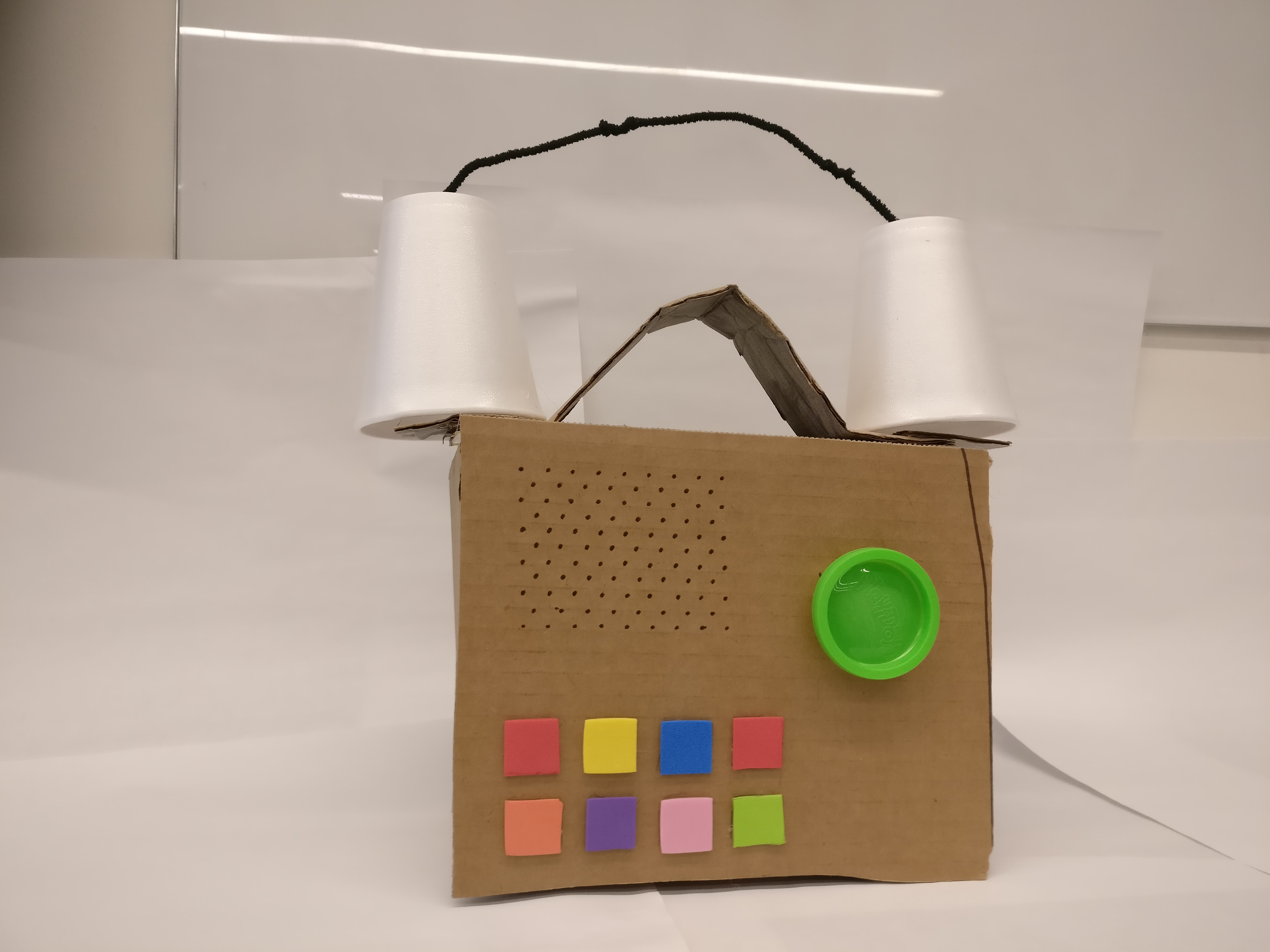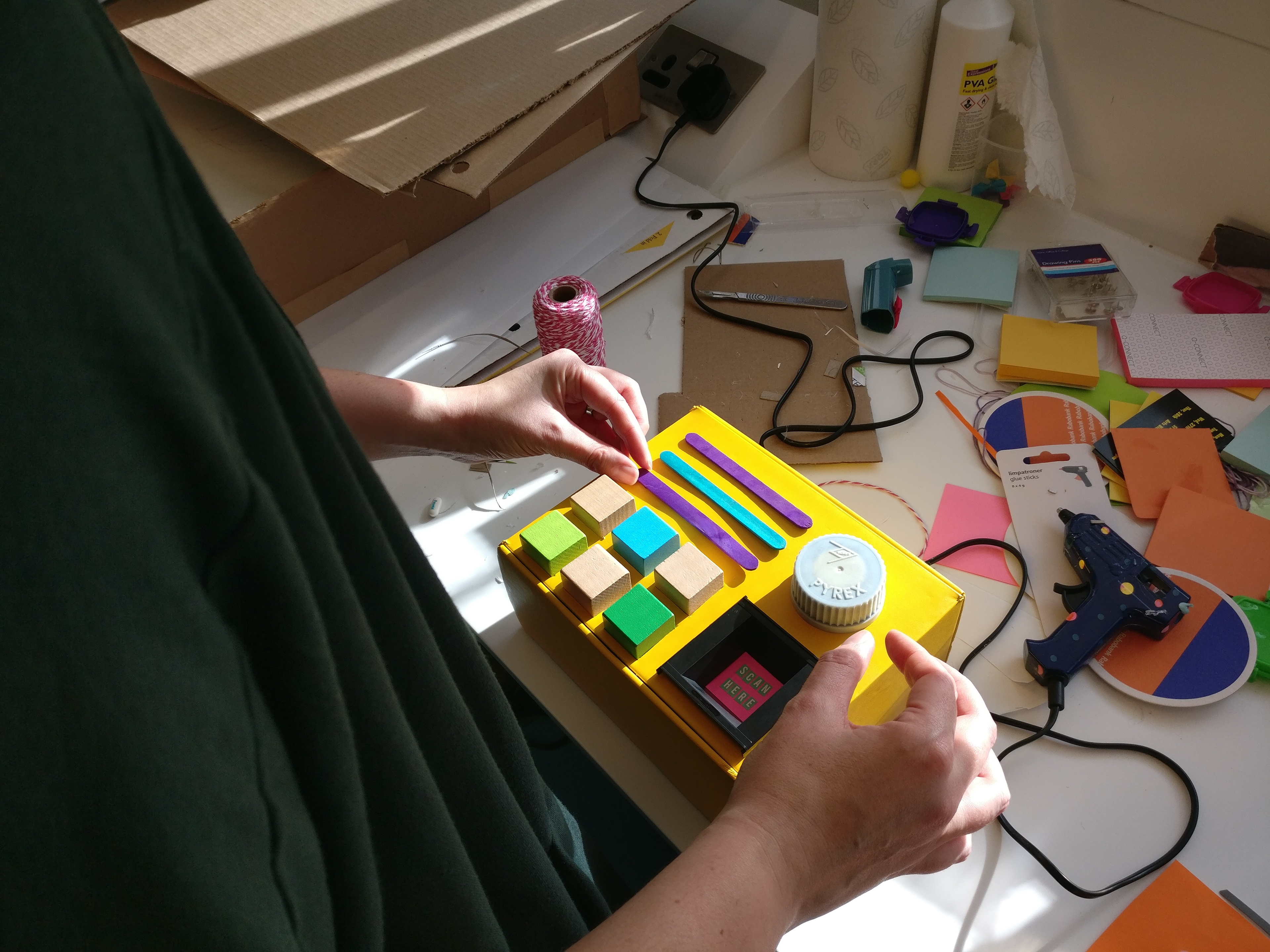 We went through four iterations of the device. First with a simple design, then with slightly more functionality. But we decided to put more focus on the device being easy to use by all ages so we decided to strip back some of the functionality. This is when we arrived with our final output: Ohm.
User Testing
We spoke with a number of professionals, from doctors to pharmacists to see if they would recommend Ohm to one of their patients. The feedback was quite positive but one comment remained: "How would someone add content if they didn't have a phone or know how to use Spotify." We came back together to generate some more ideas and landed on the guide book below. Through the use of QR codes patients could add content through a simple scan of the guide book.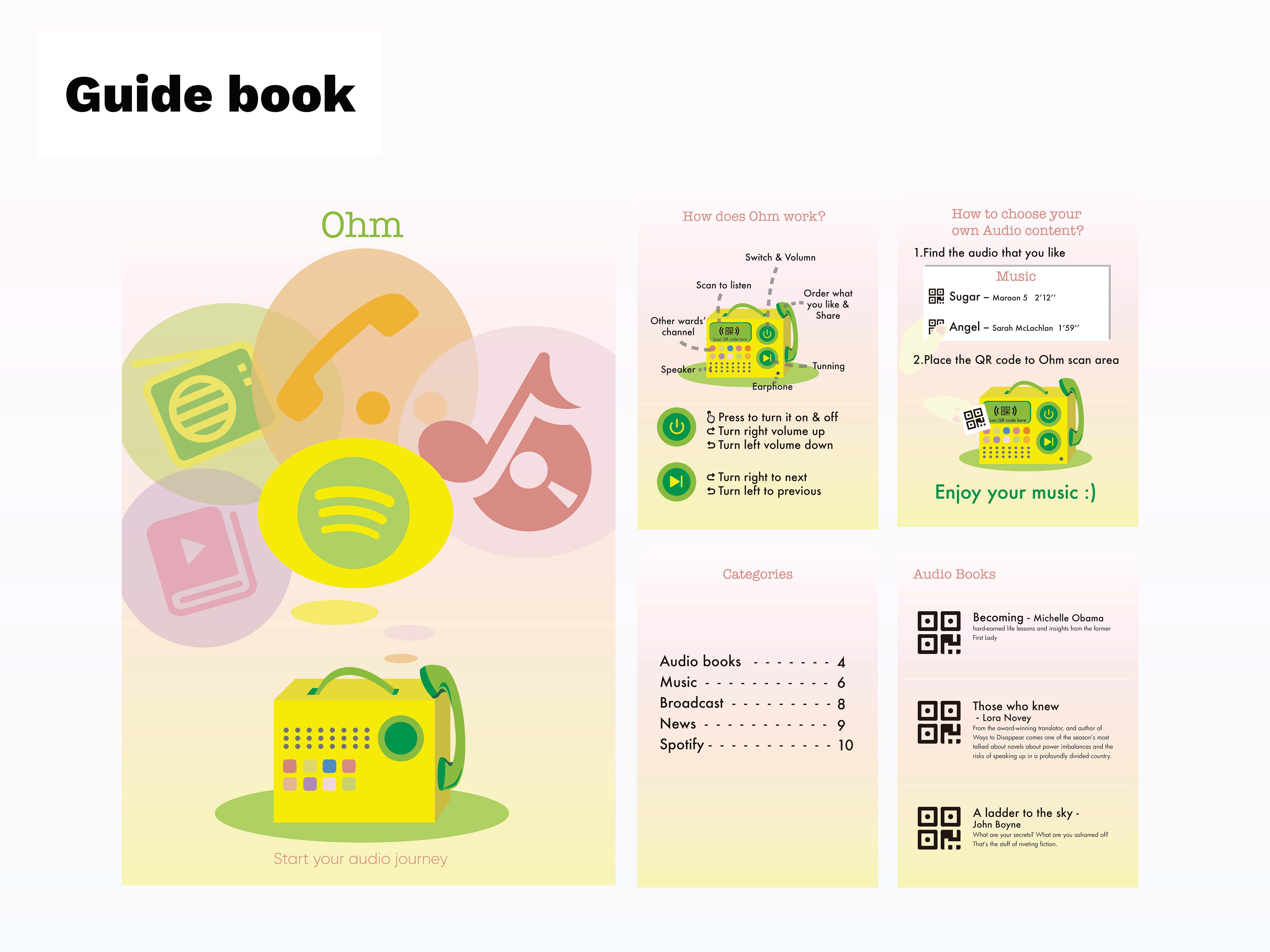 What did I learn?
Working across multi-faceted teams helps us a designers to understand our users and focus on the problem at hand. This was a great learning experience working with pharmacists and how best to navigate a complex problem faced by many patients in the healthcare system. 
Reflecting on our solution we felt the guide book was useful for older generations but considering the scalability of creating these booklets could become a problem. From our user testing, the placement of the scanner on the physical device needs more thought, in regards to users with potential disabilities.
As a whole, I feel we tackled the problem correctly by answering our problem statement of "How might we connect patients through technology in order to alleviate boredom".