Overview
1.5 billion people worldwide suffer with chronic pain 
How might we improve the lives of people with chronic pain through the use of technology? This project, followed an inclusive, human-centred design approach to empathise with sufferers of chronic pain and conceptualise a potential solution which may improve their day to day lives. If you would like to find out more about my thought process during the project, check out my
blog
 and also my
visual diary
 to get a glimpse of my day to day thoughts.
Research
This project was conducted over three months, in order to best show my extensive research,

I felt it b

est to share my design rationale. If you would like to read it, you can view it
here.
I have placed some of the key parts of my design rationale below to give a sense of the overall project.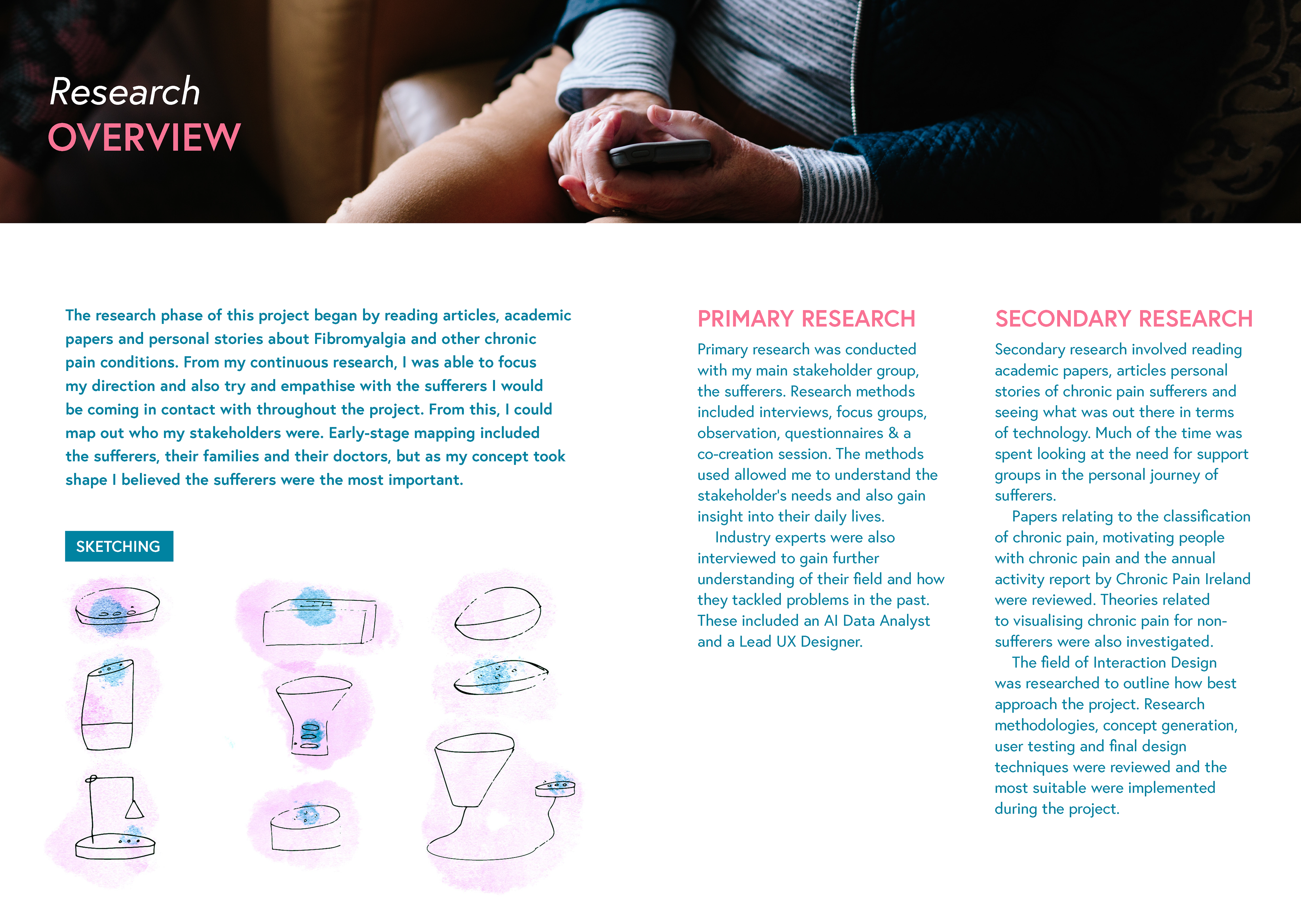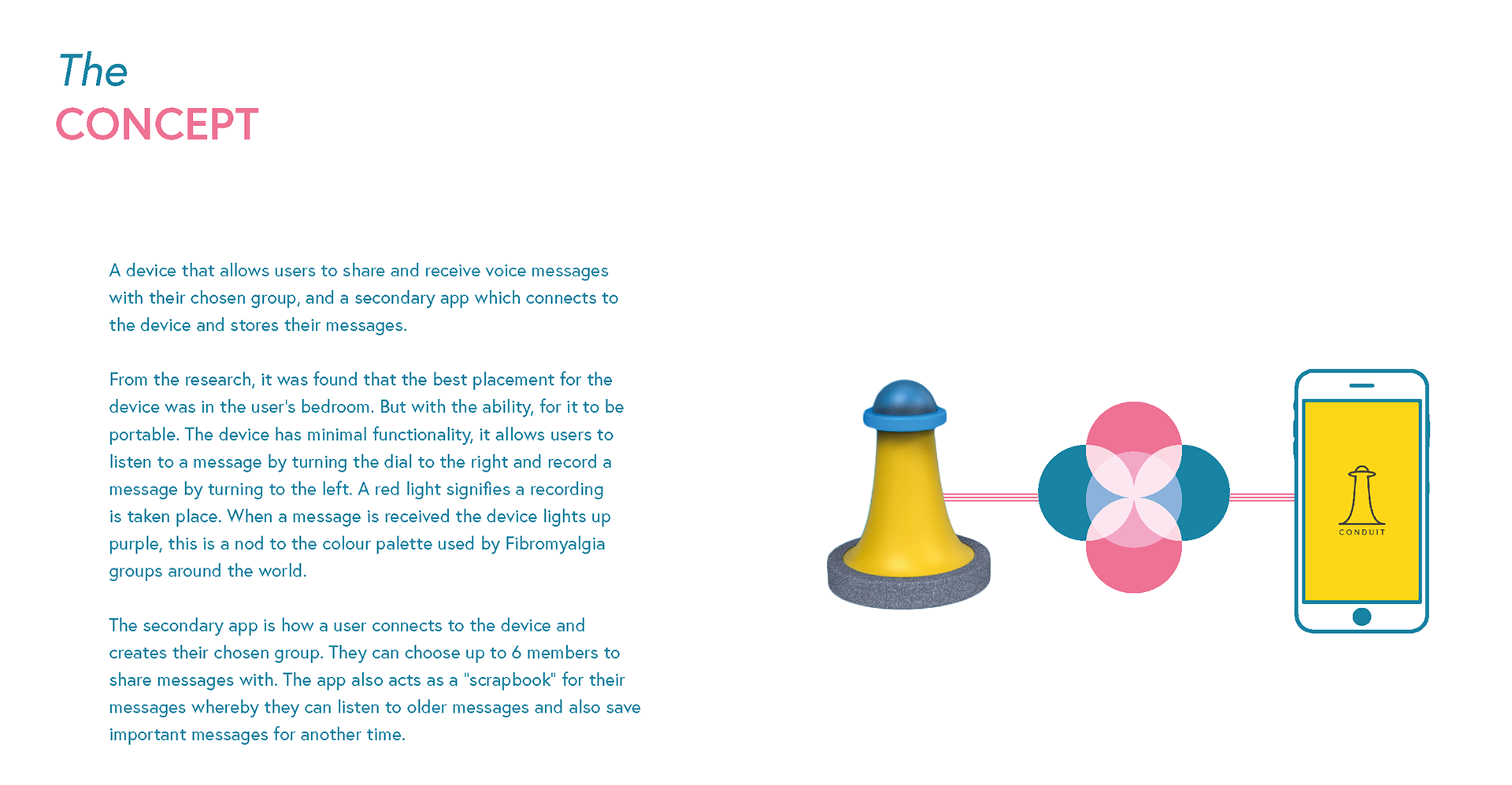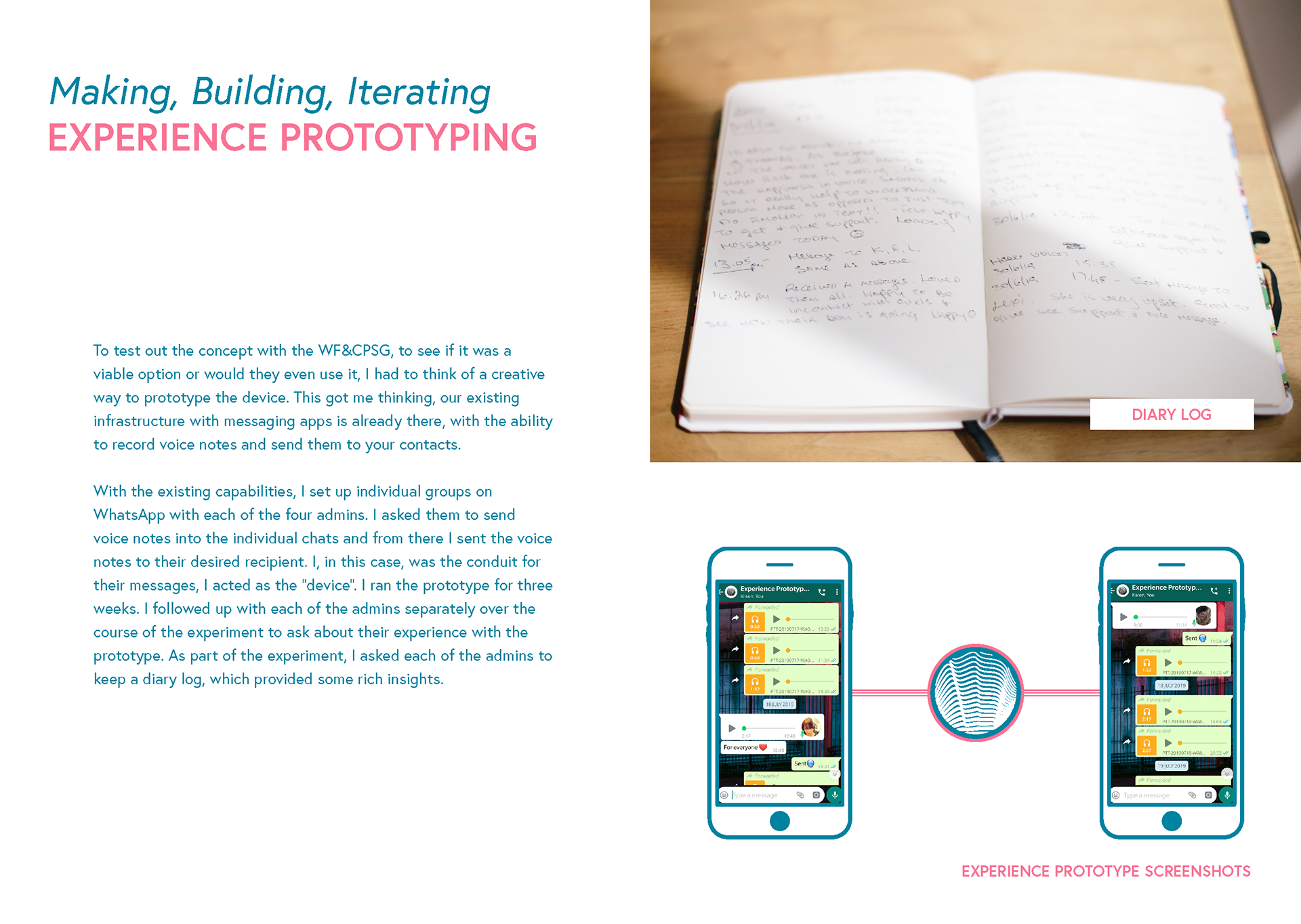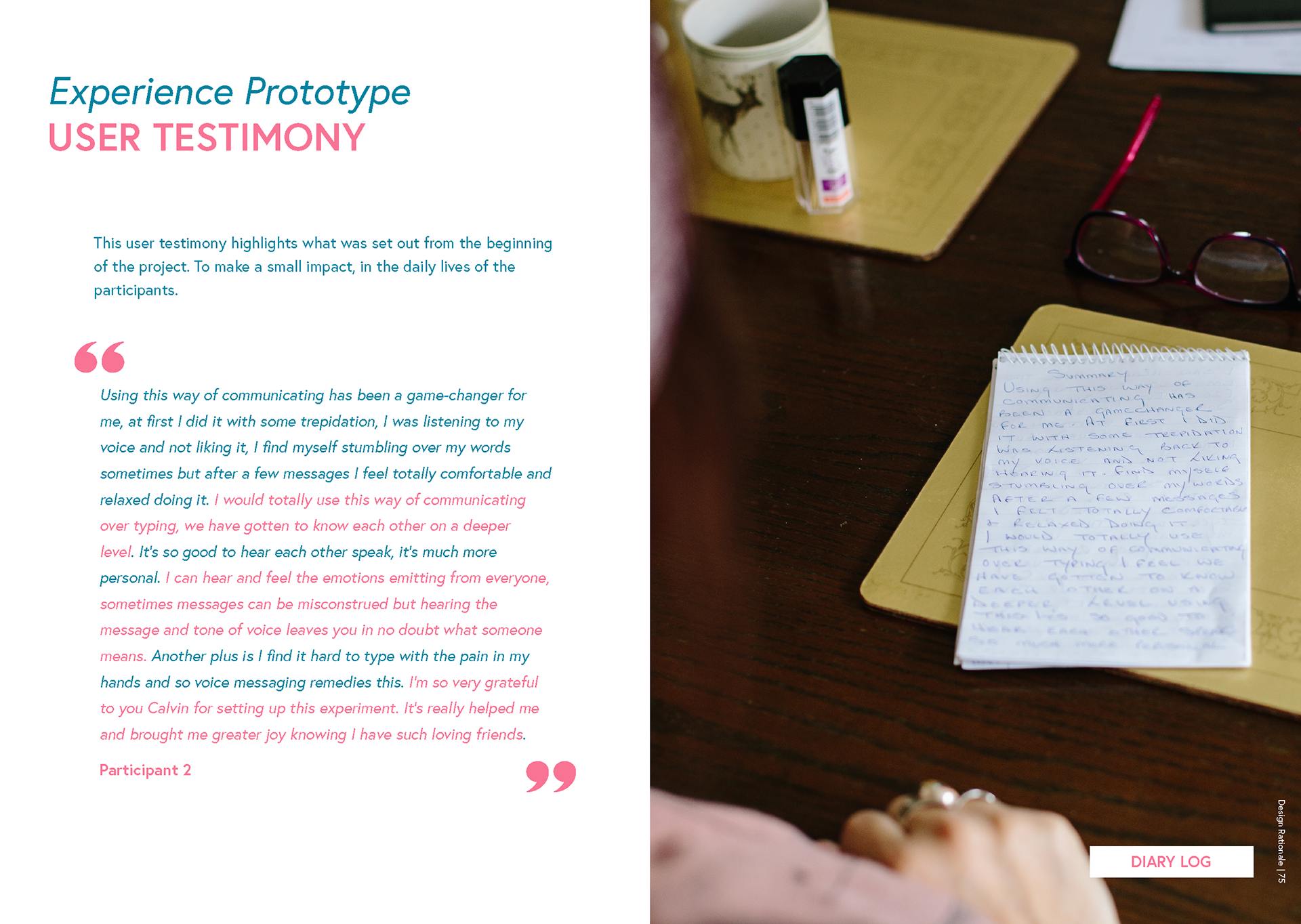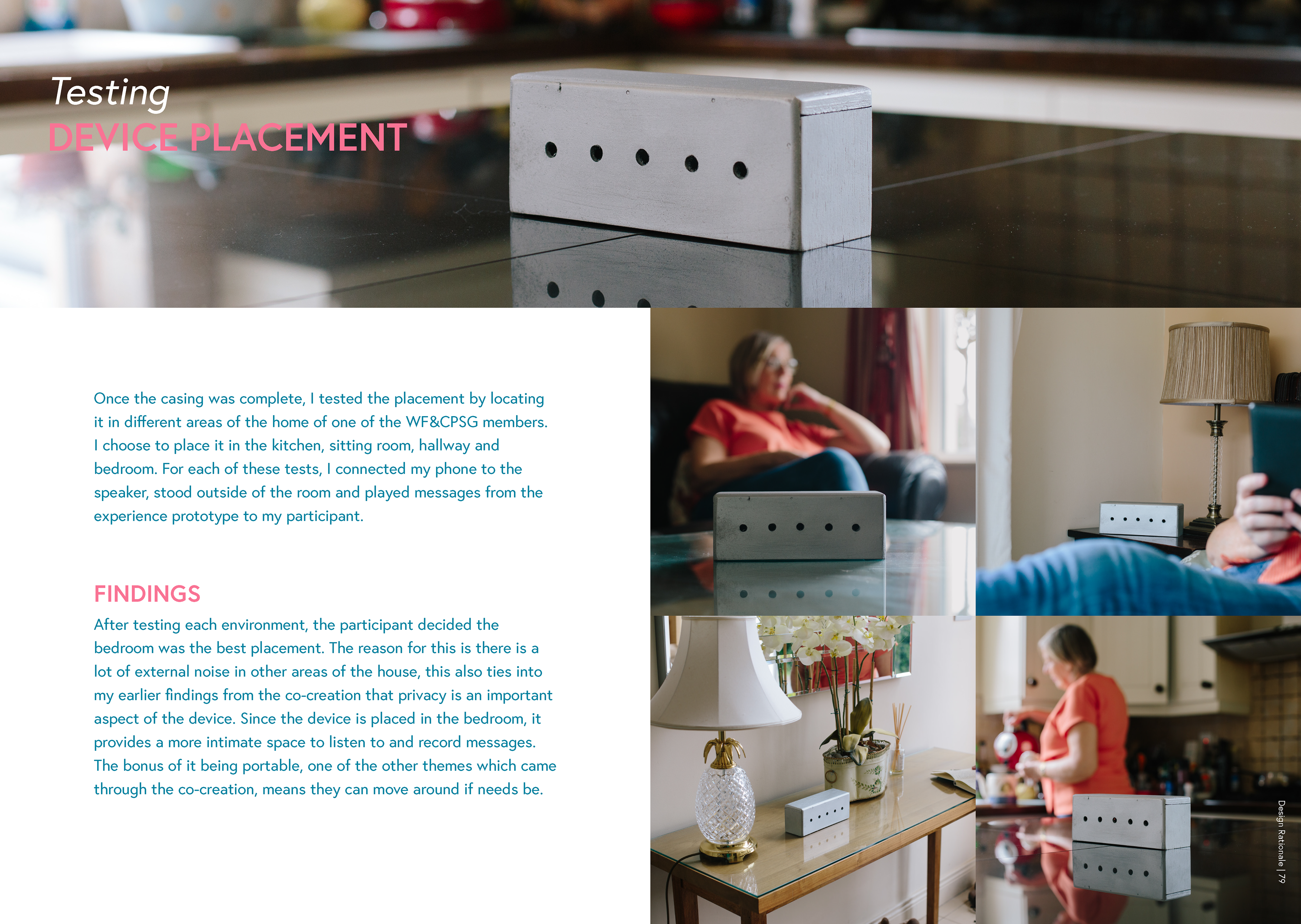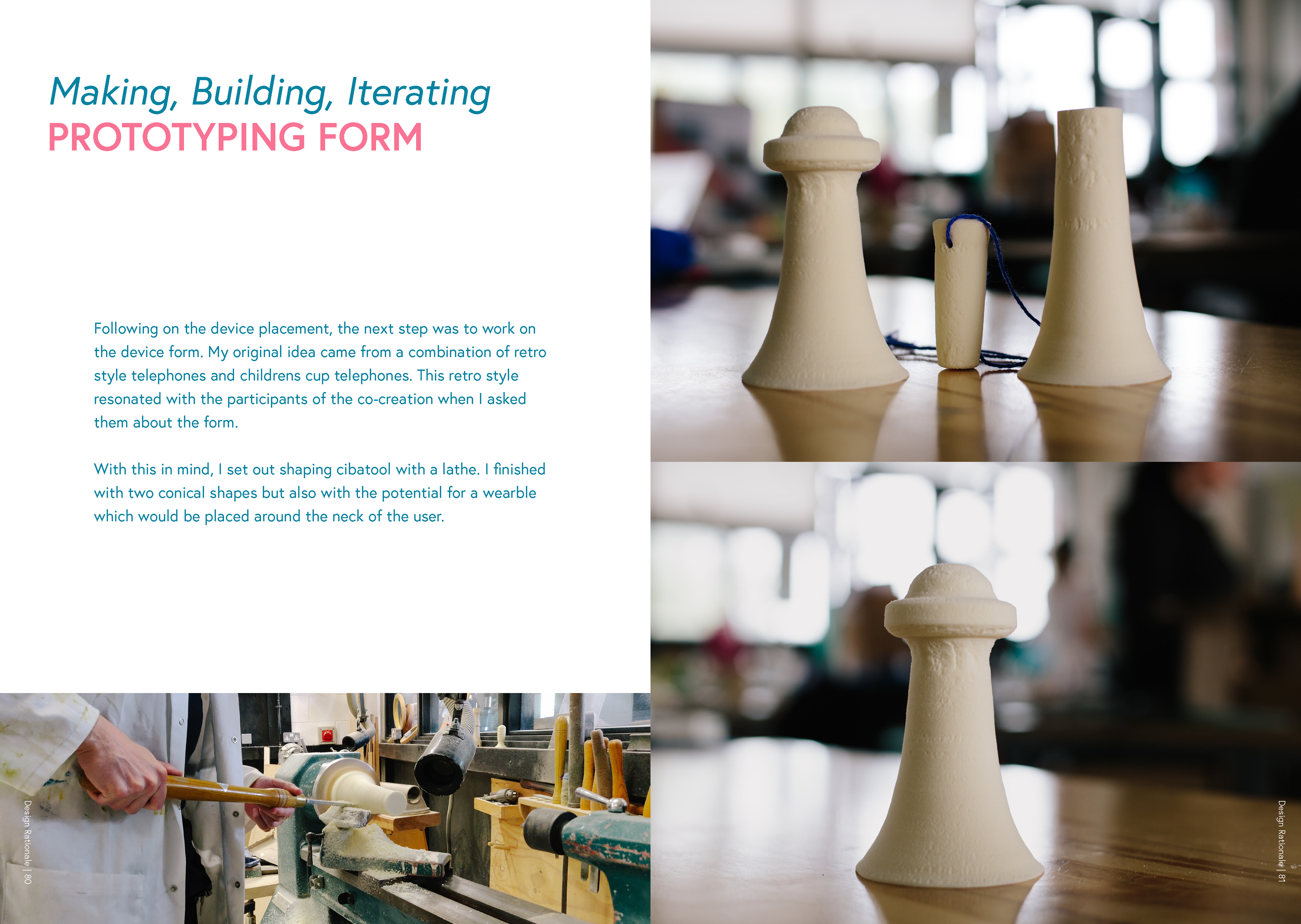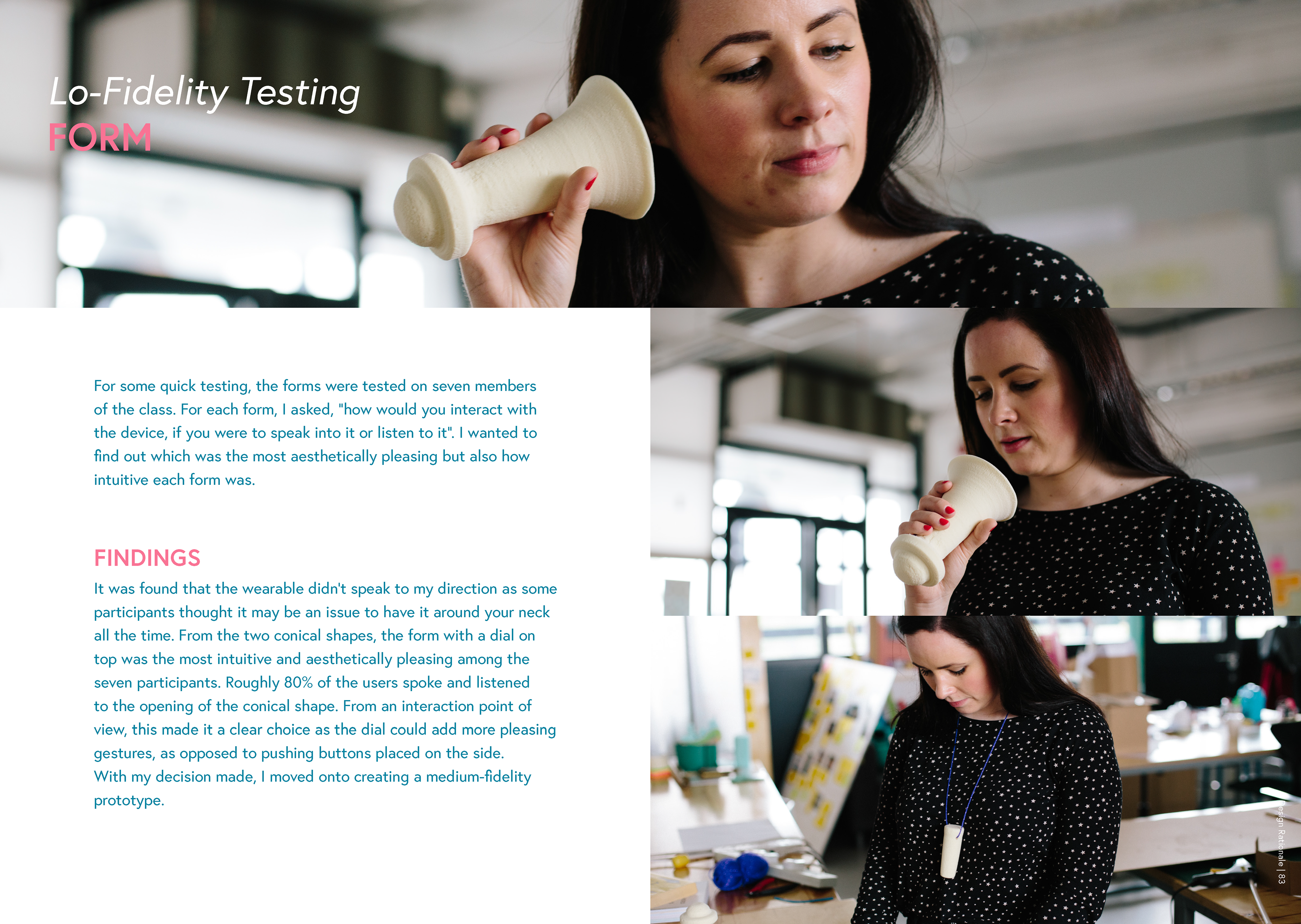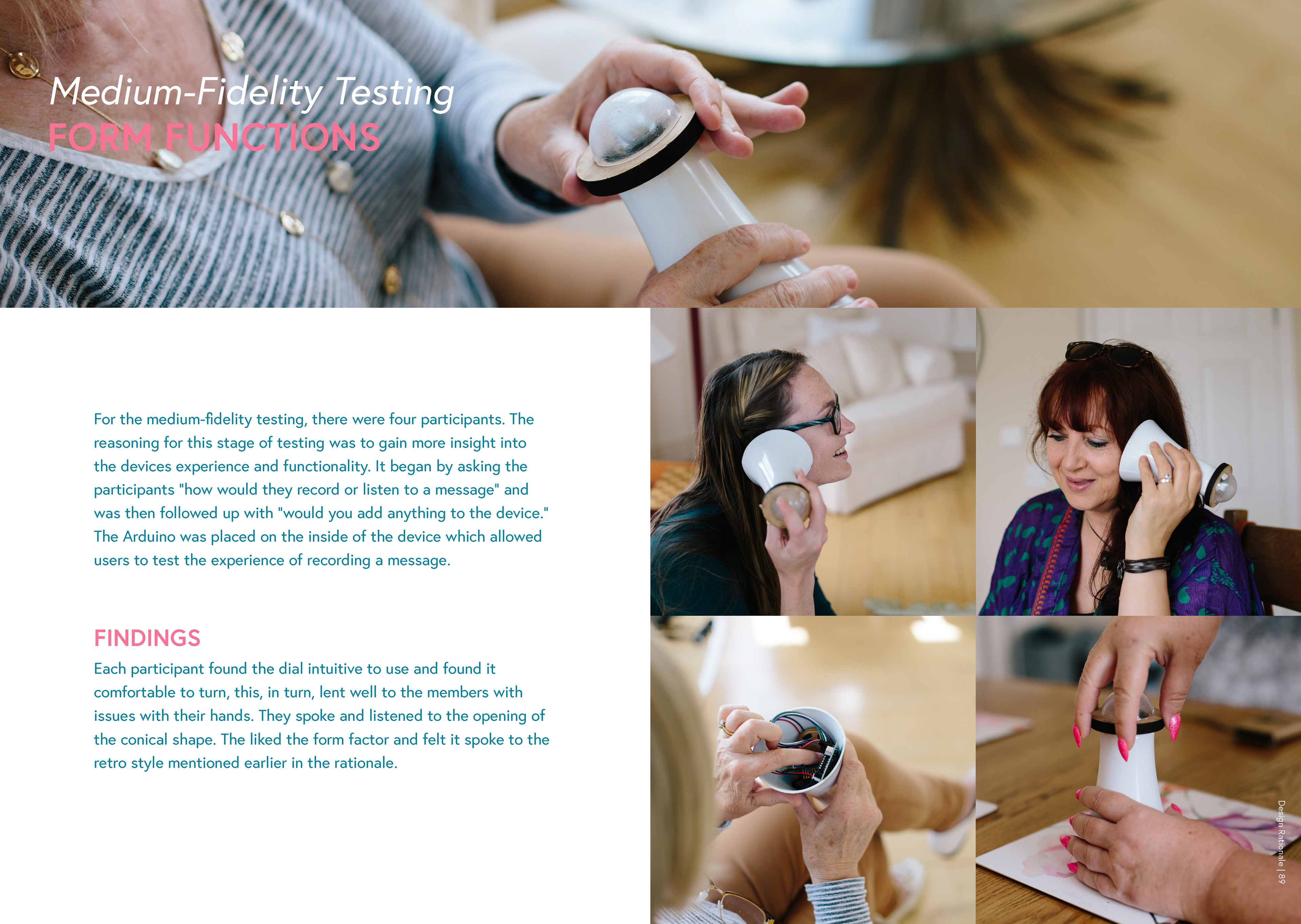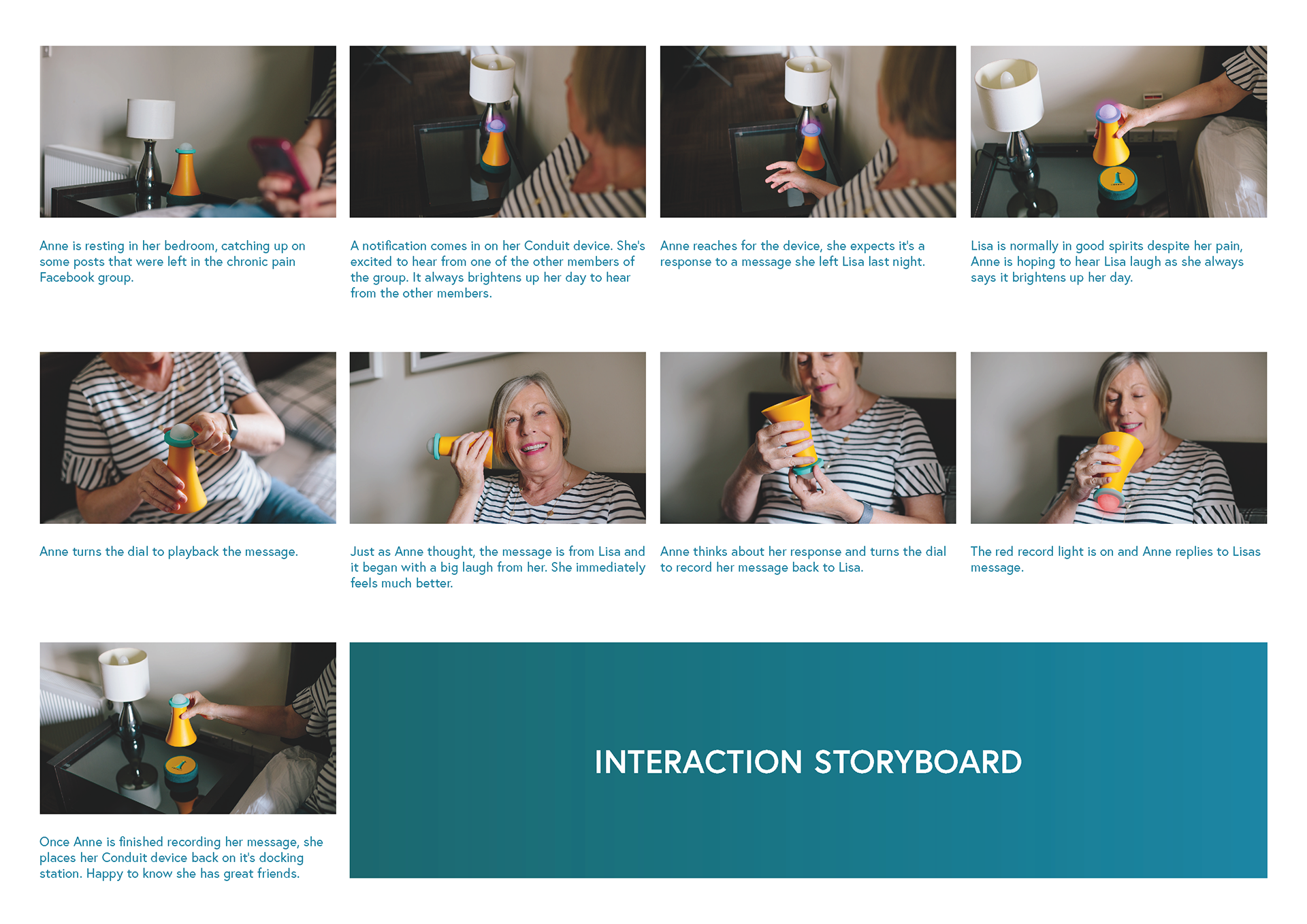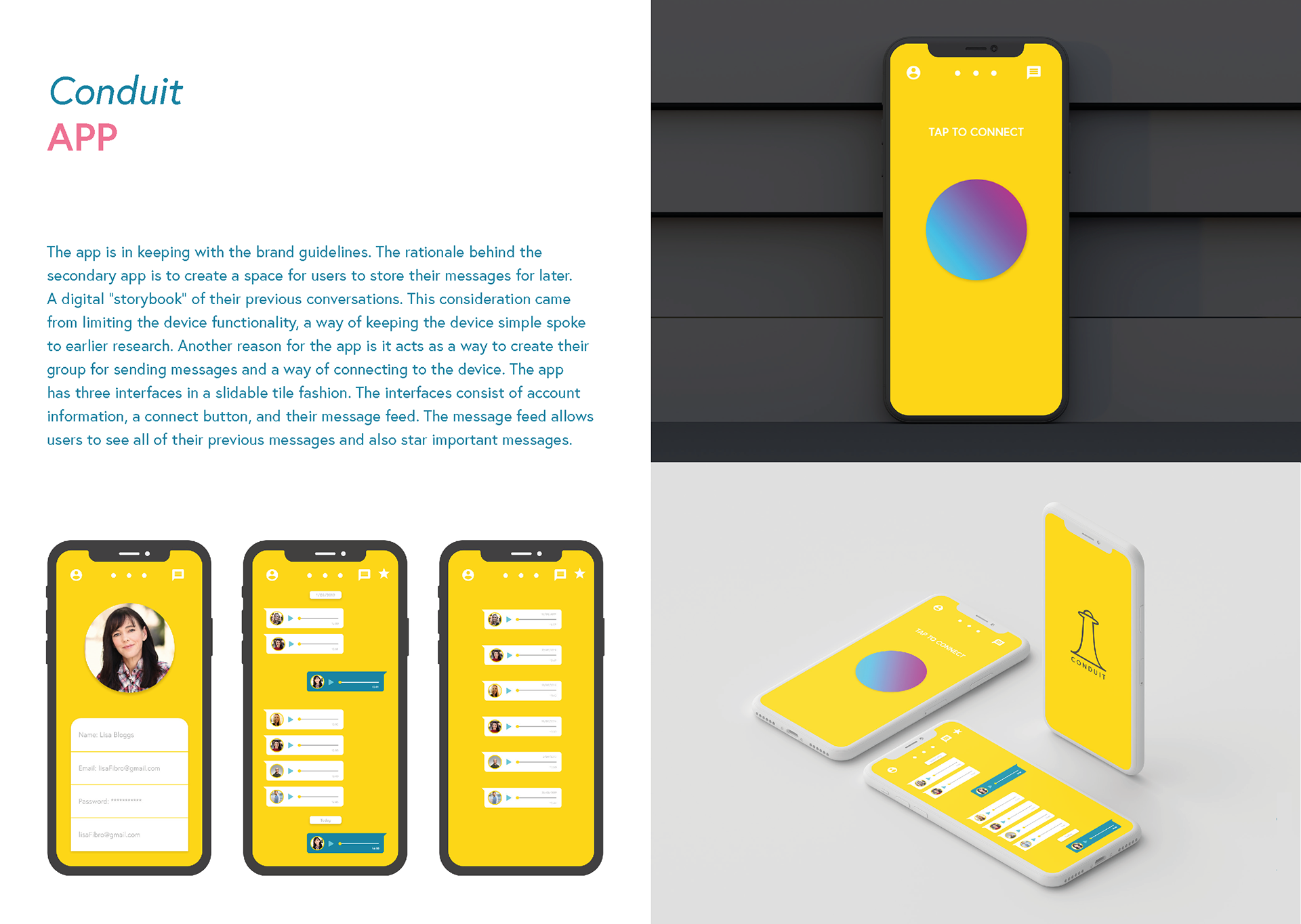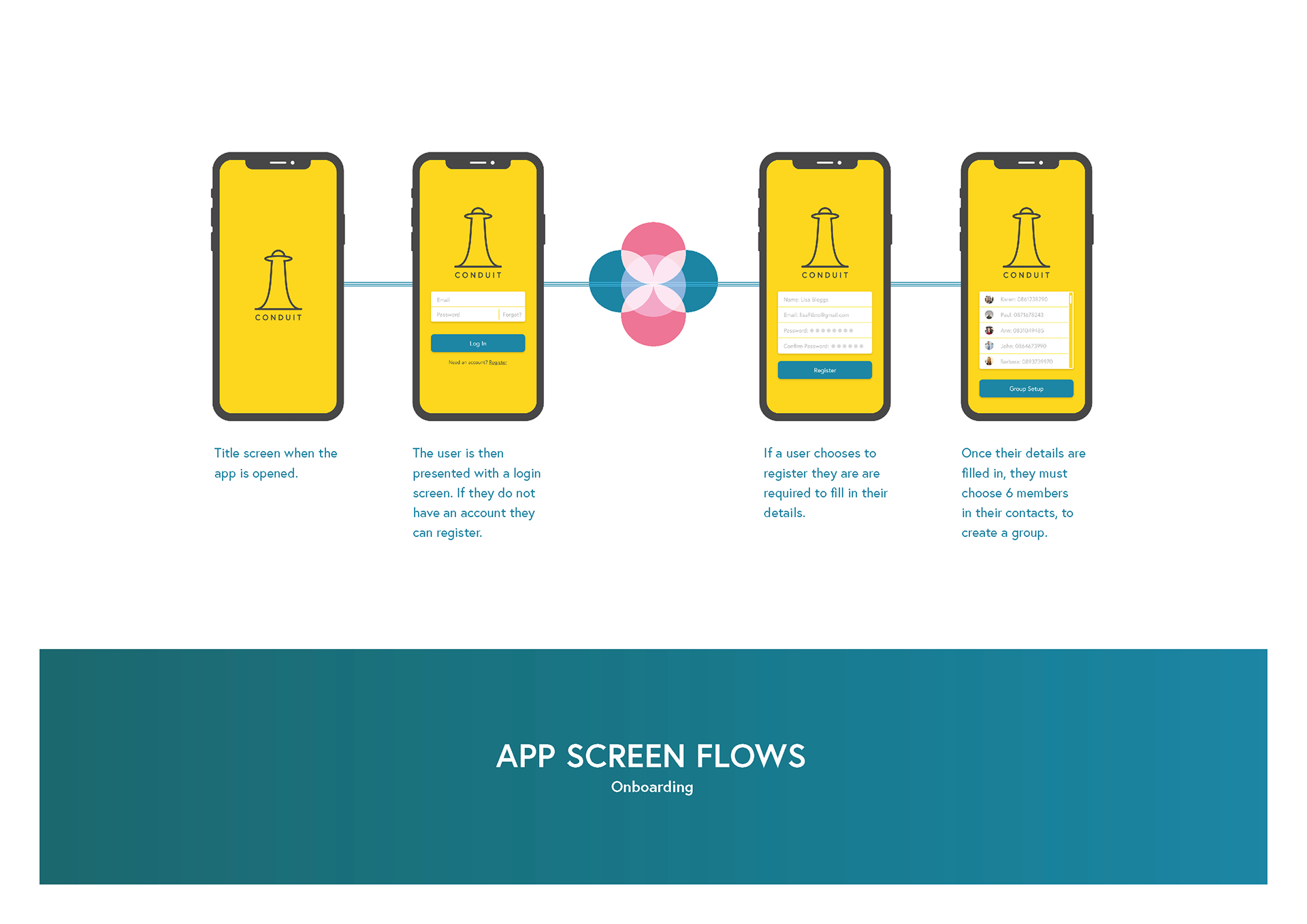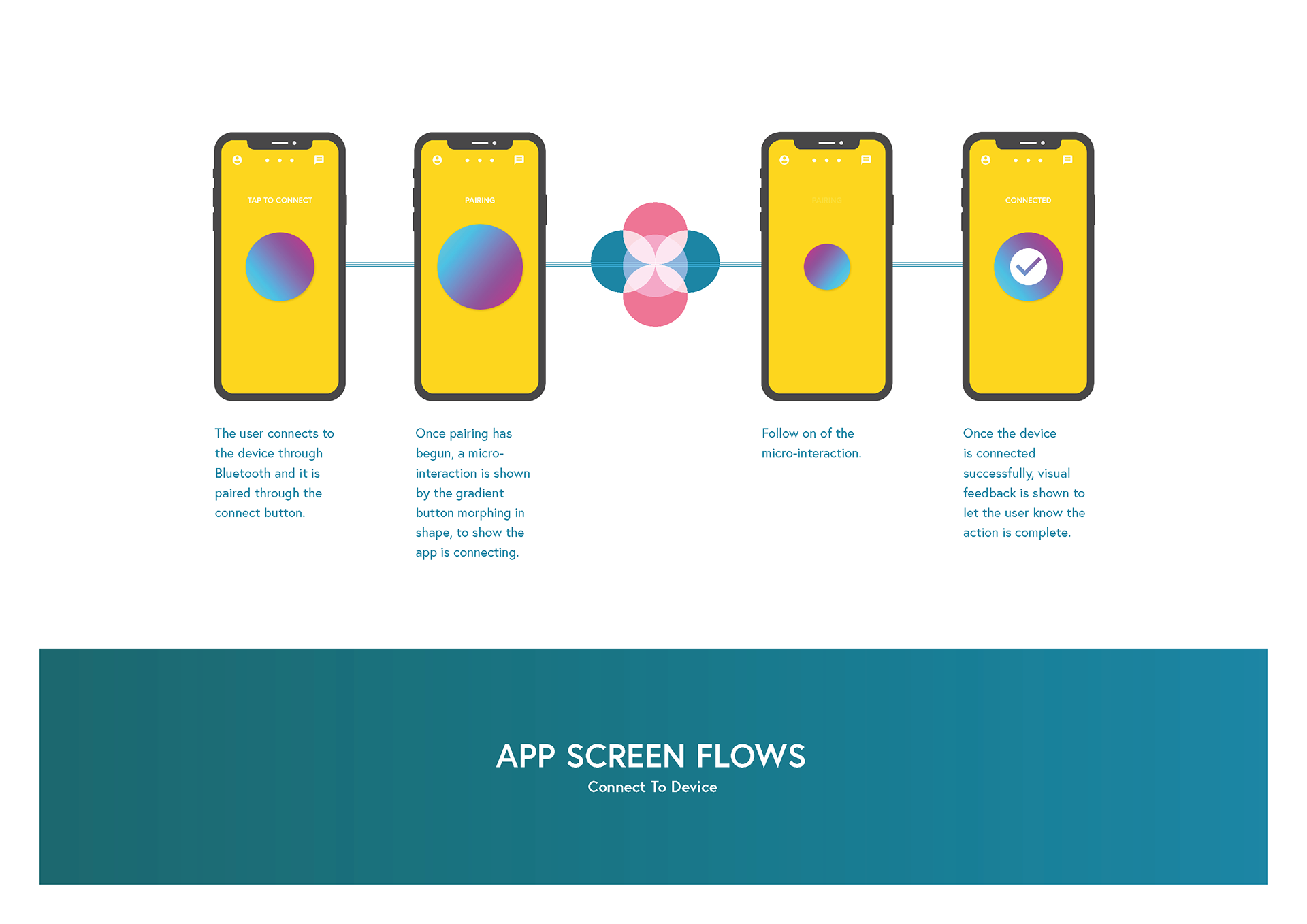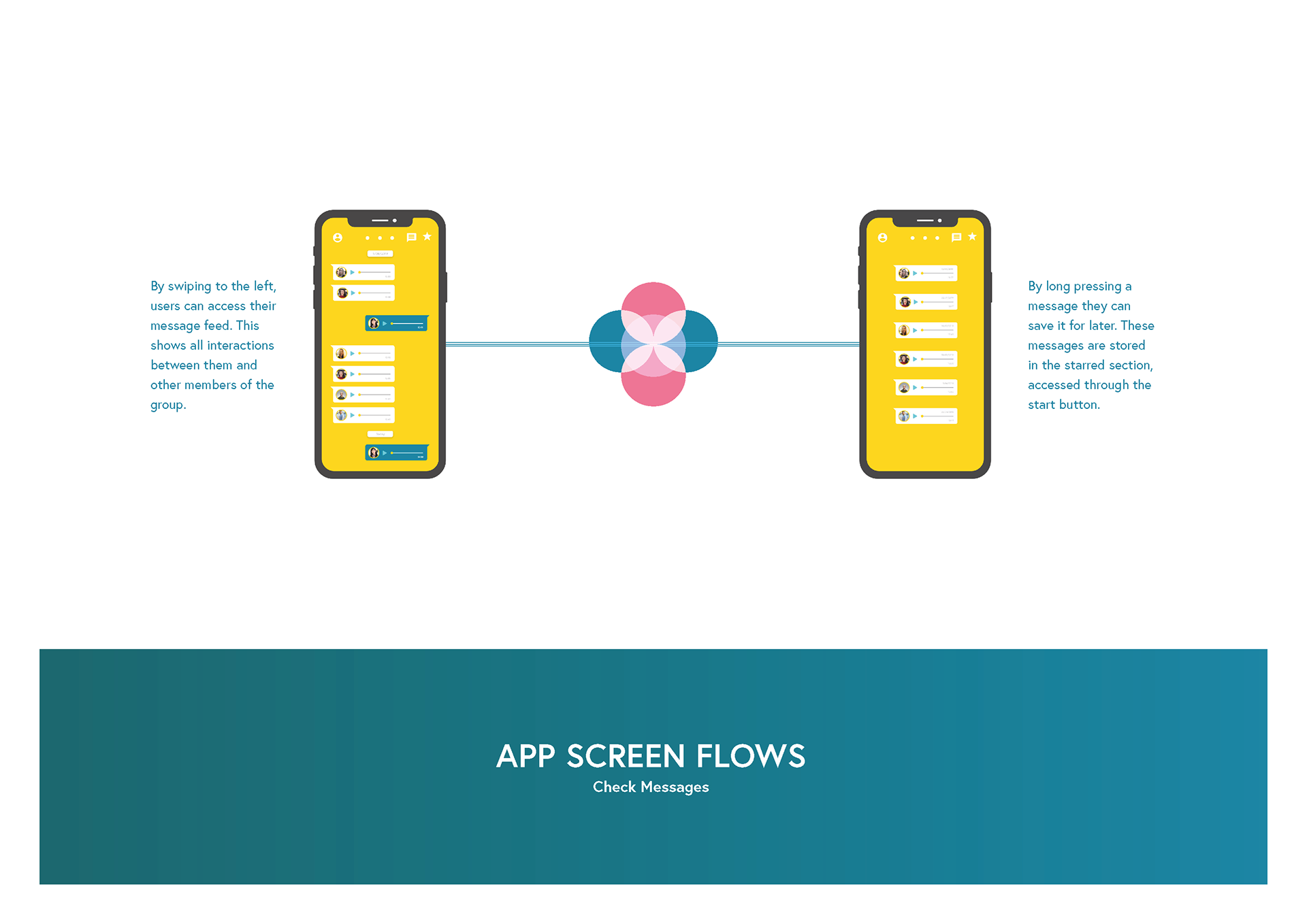 Reflections & Conclusions
This project started with the question "how might we improve the lives of chronic pain sufferers, through the use of technology?", my initial ideas ranged from AI applications to improving the scope of support groups.
My research soon exposed the complexity of what I was tackling, as support groups do so much already for all of their members. But through trying to empathise and understand my research group, I found great insights and a good direction for my design. Through constant testing and iterating, while keeping my stakeholders at the centre of my design I reached an outcome that I was happy with, albeit a difficult problem to tackle with its broad scope.
To conclude I believe my outcome to be successful as what I set out to do from the beginning, make a small impact on the daily lives of chronic pain sufferers was achieved, as the members really benefited from the experience prototype and have continued to use voice notes as a way of communicating to this day and will continue into the future.
In reflection, I would've liked to have the device fully functioning and have tested the final device for a longer period with several participants, but overall I am happy with how it turned out. Designing in this space was a challenging but insightful and enjoyable learning experience. I have gained many new skills which I did not have before the start of this project.